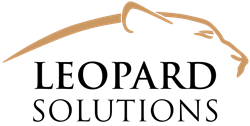 As a team, we made a dedicated effort to find more law firms with open jobs in order to give our clients more opportunities. Happily, we have added 145 new firms since March and posted nearly 900 new jobs from them. Peggy Osmun, Jobs Data Coordinator
NEW YORK (PRWEB) June 29, 2020
Leopard Solutions is proud to announce the growth of Leopard Job Search with over 1,000 law firms researched. The Leopard Job Search application is a tool used by legal recruiters, law firms, law schools, and other legal professionals for attorney job placements as well as market research. Leopard's job search application is a robust platform with current and historical job data that allows users to find open opportunities, measure job market trends, measure the growth/decline of practice areas, geographical location shifts, and uncover pain law firm pain points for competitive intelligence.
Leopard Job Search allows users to set up real-time job alerts, create workflow efficiencies, and collaborative tools that match attorneys to open positions using Leopard's one-click connection to Leopard List – the most robust and updated online attorney database in the market. The Leopard List delivers comprehensive data on top attorneys from leading law firms across the United States and internationally.
About Leopard Solutions
Leopard Solutions has been serving the legal industry for nearly 20 years. We began our journey with a single database of New York Associates in 2002 and have grown each year, developing new, cutting-edge products for the entire industry. Our depth of knowledge allows us to create innovative tools and products that directly and favorably impact the success of our clients. We are proud to be a diverse employer and a certified Women's Business Enterprise.
Share article on social media or email: