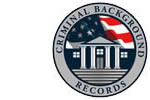 With a clear conflict with federal law, the legalization of recreational marijuana creates a gray area in regards to legalities of use and this may cause significant change to employment screening policies.
WALTHAM, Mass. (PRWEB) December 11, 2017
On January 1, 2018 California will be the next state to legalize recreational use of marijuana and, being the most populous state in the union, will certainly lead the future regarding drug testing and pre-employment background screening as related to marijuana use. Adam Almeida, President and CEO of CriminalBackgroundRecords.com opines: "With a clear conflict with federal law, the legalization of recreational marijuana creates a gray area in regards to legalities and employers certainly should work with a third-party pre-employment background screening agency to stay current and even ahead of potential laws governing drug testing as related to employment."
Marijuana is legal for recreational use on January 1, 2018 in California and as the most populous state in the country begins to freely sell marijuana to adults over the age of 18 a seismic shift will occur with employers in the state.
"Drug testing in the workplace, as part of pre-employment screening, could fundamentally change," Opines Adam Almeida, President and CEO of CriminalBackgroundRecords.com.
From the Desert Sun (Nov. 30, 17):
On January 1, 2018, recreational marijuana will be legal in California. Cities in the Coachella Valley are scrambling to get their laws and regulations ready before the New Year…
It's a date that dispensaries and marijuana consumers have had in their sights ever since Proposition 64 designated it as the official opening of the adult-use market in California. (1)
Employers face an increasingly confused legal landscape regarding marijuana.
Almeida states: "At the federal level the use and possession of Marijuana is still illegal even as several states have legalized recreational use and dozens have legalized medical use. As more states legalize marijuana either as recreational or medical use the challenges for employers to keep up will be significant."
From BBC.com (Jul 25, 17):
In the US, marijuana is illegal under federal law, but 30 states and the District of Columbia have legalised it for medical or recreational purposes. More than 20% of American adults use marijuana and 14% do so regularly, according to a survey this year by Yahoo News and Marist College in Poughkeepsie, New York. And marijuana use is expected to jump significantly over the next few years in North America. (2)
Indications suggest drug testing may be declining or softening when testing for marijuana.
From the background screening industry group SHRM.org (Apr. 06, 17):
Surveys are showing that employers in states that have legalized the recreational use of marijuana are, in fact, gradually removing the substance from pre-employment drug testing panels.
Marijuana testing by Colorado employers has slowly declined over the past two years; 7 percent of the state's employers dropped it from pre-employment tests while 3 percent removed it from all employment drug tests, according to results of a December 2016 survey by the Mountain States Employers Council. (3)
Almeida opines, "In the end it is certain that laws will change however it continues to be a best practice for employers to work with a well-qualified third-party employment screening agency to stay compliant with laws governing drug testing and background screening."
CriminalBackgroundRecords.com is a third-party background screening company that can provide compliant solutions for all screening requirements. From pre-employment to post-hire screening, as well as volunteer, caregiver and nanny checks, CriminalBackgroundRecords.com provides background screening services across a broad array of industries. From the smallest organization to the largest corporation, CriminalBackgroundRecords.com can fulfill every background screening requirement.
Notes
(1)    desertsun.com/story/news/2017/11/30/marijuana-goes-legal-california-jan-1-heres-what-you-need-know/905116001/
(2)    bbc.com/capital/story/20170725-the-hazy-issue-of-weed-and-work
(3)    shrm.org/resourcesandtools/hr-topics/talent-acquisition/pages/marijuana-removed-preemployment-drug-screens.aspx
Share article on social media or email: