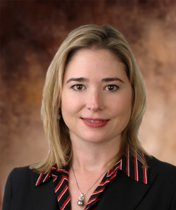 "As new autonomous technologies continue to develop and are introduced into our society, legal issues emerge concerning responsibility and liability if an accident occurs."
CLEARWATER, Fla. (PRWEB) May 28, 2018
Recent reports of a fatality involving a self-driving Uber car in Arizona raises many questions, including those concerning legal responsibility when an autonomous, or self-driving car, is involved in a car accident.
"As new autonomous technologies continue to develop and are introduced into our society, legal issues emerge concerning responsibility and liability if an accident occurs," said Jennifer Burns, notable Florida personal injury attorney at Carlson, Meissner, Hart & Hayslett P.A. in Clearwater. "State laws governing autonomous vehicles vary significantly from state to state, raising important questions regarding who is legally responsible for injuries or damages when a self-driving vehicle is involved in a car accident."
In September 2017, the National Highway Traffic Safety Administration (NHTSA) -- the federal agency with responsibility for motor vehicle safety -- together with the U.S. Department of Transportation, released new federal guidance for automated driving systems. The voluntary guidance encourages best practices and prioritizes safety, providing technical assistance to states and best practices for policymakers. In Florida, a bill concerning autonomous vehicles died in the Florida Senate in March of 2018.
"Florida's personal injury laws provide relief for those who have been injured in a car accident due to another's negligence," continued attorney Burns. "And Florida's product liability laws protect those suffering injury or damages when a product is defective. If an accident with an autonomous vehicle results in injury or damages, one must explore several liability issues – including negligence and product malfunction – with regard to the safety driver, as well as the developers of the technology, and the automobile manufacturer."
To learn more about your rights if you have been involved in an automobile accident, contact the personal injury attorneys at Carlson, Meissner, Hart & Hayslett P.A. Located in Clearwater, Florida, the law office of Carlson, Meissner, Hart & Hayslett P.A. has been serving the Tampa Bay area community for more than 46 years. Innovative strategies and proven litigation skills make the firm Tampa Bay's premier legal team, with a proven track record of success and a reputation for excellence. For more information about Carlson, Meissner, Hart & Hayslett P.A., visit the firm website at CarlsonMeissner.com or contact the office directly at 877-728-9653.
Share article on social media or email: