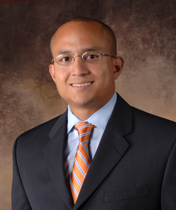 Florida has strict laws regarding leaving the scene of an accident.
CLEARWATER, Fla. (PRWEB) June 18, 2019
Hit-and-run crashes occur more than once a minute in the United States, with Florida ranked among the top three states with the highest per capita rates of fatal hit-and-run crashes, according to the AAA Foundation for Traffic Safety. In 2017, Florida saw a total of 98,225 hit and run crashes and of those, 1,184 resulted in bodily injuries and 177 were fatalities, according to preliminary data released by the Florida Department of Highway Safety and Motor Vehicles.
"Florida has strict laws regarding leaving the scene of an accident," said Attorney Rick Rivera, criminal defense attorney at Carlson, Meissner, Hart & Hayslett, P.A. "When a driver is involved in a car accident, they have a legal obligation to stay at the scene of the accident, provide necessary information, and render aid if the situation warrants. Failure to do so is a criminal offense under Florida's statutes."
Under Florida laws, the driver involved in a traffic accident that results in injury to another person, death of another person, or property damage, must stay at the scene and provide information including their name, address, and registration number of the vehicle they are driving. The penalties for violating these laws depend upon the damage or injury that occurred.
If the accident caused property damage, leaving the scene is classified as a second degree misdemeanor and the driver faces up to 60 days in jail and a $500 fine. If the accident resulted in injury of another person, it is classified as a third degree felony. Punishment includes revocation of the drivers' license for a period of at least three years, up to five years in state prison or five years of probation, and a $5,000 fine.
In cases where the hit-and-run results in the death of another individual, the offense is classified as a first degree felony. The accused drivers' license will be revoked, and they may be sentenced to up to thirty years in state prison with a $10,000 fine. In hit-and-run accidents that result in injury or death, the Florida court is also required to order the accused to make restitution to any victims for damage and/or loss that is a result of the accident.
"Fleeing the scene of an accident is a serious offense," continued Attorney Rivera. "Those who violate the law face varying penalties ranging from mandatory prison time to significant monetary fines. Sentencing in Florida can be complicated. It is important to understand your rights and obligations under Florida's statutes and seek the legal counsel of an experienced criminal defense attorney."
To learn more about Florida's hit-and-run laws and your rights, contact the attorneys at Carlson, Meissner, Hart & Hayslett, P.A. Located in Clearwater, Florida, the law office of Carlson, Meissner, Hart & Hayslett, P.A. has been serving the Tampa Bay area community for more than 46 years. An innovative practice with proven litigation skills make the firm Tampa Bay's premier legal team, with a proven track record of success and a reputation for excellence. For more information about Carlson, Meissner, Hart & Hayslett, P.A., visit the firm website at carlsonmeissner.com or contact the office directly at 877-728-9653.
Share article on social media or email: