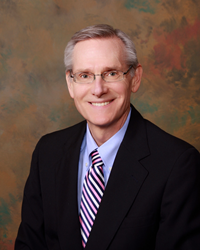 Past News Releases
SAN ANTONIO (PRWEB) December 12, 2017
The Law Office of Kevin P. Shay will be collecting funds from now until January 1, 2018, for Operation Warm. The mission of Operation Warm is to provide brand-new winter coats to children in need.
"I cannot think of anything more important than to provide for the needs of children. I grew up in the Midwest where it can get very cold during the winters. I was exposed to cold without an adequate coat on a limited basis and would not wish that on anyone, especially children," said attorney Kevin P. Shay, founder of the Law Office of Kevin P. Shay.
Operation Warm works year-round to create colorful winter coats made just for kids. Every $20 provides a high-quality, brand-new winter coat to a child who needs it most. Since 1998, Operation Warm has inspired hope by manufacturing and distributing winter coats to more than 2 million children in need throughout the U.S. By actually manufacturing the coats it distributes, Operation Warm is able to efficiently control logistics, costs and inventory.
To donate to Operation Warm through the Law Office of Kevin P. Shay, please visit https://give.operationwarm.org/campaign/law-office-of-kevin-p-shay-2017-18/c157326.
About Operation Warm
Operation Warm believes a new winter coat can tell a child, "You're worth it," and help build self-esteem through pride in ownership. They also believe it can inspire happiness and warmth within a child, while also increasing peer acceptance both inside and outside of school. For more information, please call 1-800-730-WARM (9276), or visit http://www.operationwarm.org.
About the Law Office of Kevin P. Shay
Kevin P. Shay is board certified in estate planning and probate law by the Texas Board of Legal Specialization and is a C.P.A. He works with individuals and small business owners with the planning of their estates, including providing for the management of his clients' financial affairs in the event they become incapacitated. Practice areas include estate planning, planning for children, asset protection planning, business planning, probate/estate administration and more. For more information, please call (210) 497-6300, or visit http://www.kpshay.com.
About the NALA™
The NALA offers small and medium-sized businesses effective ways to reach customers through new media. As a single-agency source, the NALA helps businesses flourish in their local community. The NALA's mission is to promote a business' relevant and newsworthy events and achievements, both online and through traditional media. The information and content in this article are not in conjunction with the views of the NALA. For media inquiries, please call 805.650.6121, ext. 361.
Share article on social media or email: