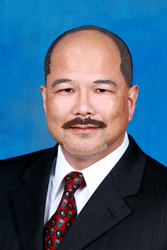 This can basically turn California employers into detectives, since they'll have to ascertain that any outside recruiting agency they use is in compliance with the new requirements.
(PRWEB) October 26, 2017
A new law that prohibits businesses, state and local government, and the Legislature from asking job applicants about their salary history may force California employers to change their recruiting operations, warns Brian Inamine, a veteran LeClairRyan labor and employment attorney.
"The law—Assembly Bill No. 168 that takes effect January 1—could expose even unintentional violators to fines and class-action lawsuits," he warns. "It sounds simple enough: 'Don't ask about salary history;' but in fact there are plenty of hidden landmines."
Two in particular are at the top of the list for Inamine, a shareholder in the Los Angeles office of the national law firm. "One concerns companies that do business in multiple states, and the other could snare businesses that use outside recruiters."
Multistate employers will have to ensure that their recruiters—regardless of their location—are aware of the prohibition in California, he notes. "For example, say company 'X' has multiple locations across the U.S., and one of their recruiters is located in Iowa. That Iowa recruiter needs to know that if he interviews an applicant in California for an opening in, say, Los Angeles, he better not ask about her current or former salary."
It can get even more complicated, however. "What happens if X's recruiter in New York interviews a New Jersey resident about an "X" job opening in California? Also, it's not just in-person or phone recruiting, but online too, like with LinkedIn," he continues. "The legislation does not explicitly address these and similar issues, and they'll probably be determined in court or by the Legislature when they arise in the marketplace."
The legislation does, however, explicitly address an employer's use of outside recruiters. And it holds the employer responsible for compliance. "A section of the new law specifically says that 'An employer shall not, orally or in writing, personally or through an agent, seek salary history information, including compensation and benefits, about an applicant for employment,'" Inamine reports. "This can basically turn California employers into detectives, since they'll have to ascertain that any outside recruiting agency they use is in compliance with the new requirements."
Inamine goes on to offer some specific advice to California employers.
First, take care of your own operations, he advises. "Retrain your own talent recruiters, and if you have multistate operations, consider setting up a centralized database so every recruiter knows the local laws. This is particularly important because other states—including Massachusetts, New York and Oregon— are adopting or have adopted similar 'don't ask' laws. Also, some municipalities have their own laws that are usually even more restrictive. San Francisco, for example, will implement its own policy effective July 1, 2018."
Companies will also have to modify their paper, online and other job application forms to reflect the new restrictions; and recruiters in California and other affected states will have to change the kinds of questions they ask. "Recruiters should also take good notes to demonstrate that they did not violate the 'do not ask' laws," Inamine adds. "Otherwise, if an applicant claims you did ask them about their salary history, the recruiter has no documentary evidence to back up his or her claims."
It may be tempting to tape the conversation, but that could violate other laws, he adds, so brushing up on your note-taking skills is probably the best idea right now. Companies may also wish to develop a checklist for their recruiters, with one box marked "did not ask applicant about salary."
"Finally, if you do use an outside recruiting agency, you want to consider setting up an indemnity agreement that would reimburse your company if the agency violates the law and you're subjected to a claim or lawsuit," counsels Inamine.
He notes that there are some exceptions to the ban. "The law does not prohibit an applicant from voluntarily disclosing his or her salary history," Inamine says. "Also, it appears to exempt salary history information disclosable to the public pursuant to federal or state law."
Companies should prepare now to comply with these kinds of laws, even if they're not currently subject to them, he advises. "Laws like this are likely to be instituted in even more states and cities," observes Inamine. "California adopted it as a way to break the chain of unequal pay that has historically ensnared women and minorities, and other progressive states and cities will likely propose similar legislation."
About LeClairRyan
As a trusted advisor, LeClairRyan provides business counsel and client representation in corporate law and litigation. In this role, the firm applies its knowledge, insight and skill to help clients achieve their business objectives while managing and minimizing their legal risks, difficulties and expenses. With offices from coast to coast, the firm represents a wide variety of clients nationwide. For more information about LeClairRyan, visit http://www.leclairryan.com.
                                                                         ###
Press Contacts: At Parness & Associates Public Relations, Bill Parness, (732) 290-0121, bparness(at)parnesspr.com or Lisa Kreda, lkreda(at)parnesspr.com
Share article on social media or email: