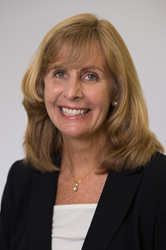 I worked with Kathy Rogers during my career and can assure the citizens of this County that she is not one who will test the wind for political expediency before making policy that impacts the citizens of our County. Thomas Shanahan, Retired, Anne Arundel County Police Chief
ANNAPOLIS, Md. (PRWEB) May 27, 2018
An Anne Arundel County Prosecutor for over 25 years, Kathy Rogers announced her candidacy for the State's Attorney of Anne Arundel County on September 26, 2017. Kathy is one of the most experienced candidates in the current field, having successfully prosecuted hundreds of cases, most resulting in the incarceration of criminals committing the most heinous of crimes including murder, rape and child abuse.
During her tenure as a prosecutor and Deputy State's Attorney, Kathy also served as the Supervisor of the Sexual Offense Unit of Anne Arundel County and successfully prosecuted the first PCR-DNA case in the State of Maryland as a DNA expert. Her commitment to the protection of the citizens of Anne Arundel County, especially children, is the hallmark of her career and the motivation behind her decision to become involved on the political level, with the goal of depoliticizing an office that she strongly believes should be solely focused on putting away criminals for the safety of the families and citizens of Anne Arundel County.
Restore Integrity, Improve Effectiveness
Witnessing a continuation of ethical violations and investigations surrounding the State's Attorney's Office of Anne Arundel County in recent years, Kathy is entering the political arena with the goal of restoring integrity and effectiveness to the office and increasing the conviction rate to deter criminal activity in the County.
Kathy, a Republican, faces incumbent State's Attorney Wes Adams in the upcoming Primary on June 26, 2018. She then plans to square off against Democratic Candidate Anne Colt Leitess in the General Election. She sets herself apart from both candidates with her views on how to address the growing problem of opioid addiction and the handling of criminal cases involving drug dealers in the County. Kathy believes that taking a tougher stance on those convicted of illegal sale of opioids and heroin that are directly linked to overdose deaths can lead to a decrease in both.
"Kathy Rogers is an experienced prosecutor who possesses the moral courage to be aggressive in the prosecution of drug crimes and gang-related activities infecting this County. She is a conservative leader with the motivation to quickly address issues affecting our communities. She is not one to sit back and watch, or to wait and see how her actions are politically viewed. She will simply do what is right."- Retired Anne Arundel County Police Chief Thomas Shanahan
Her message to those who choose to commit crimes in Anne Arundel County is one of intolerance and consistency of judgment. Taking politics out of the State's Attorney Office in the County allows those charged with upholding the law to act judiciously and in the best interest of residents and taxpaying citizens.
About Kathy Rogers
Kathy Rogers is an almost 50 year resident and active member of Anne Arundel County. She grew up in the Crofton area and attended county schools before receiving a degree in Criminal Justice from the University of Maryland and her J.D. from the University of Baltimore School of Law.
She and her husband of 37 years currently reside in the Davidsonville area and enjoy spending time with their children and grandchildren. Her hope is to be a part of the solution for improving the safety and quality of life for her family and her constituents.
Share article on social media or email: