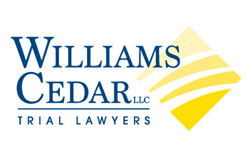 HADDONFIELD, N.J. (PRWEB) May 15, 2019
In conjunction with the newly amended law that allows survivors of sexual abuse more time to file civil actions against their abusers, Justin Hoffmann is getting his day in court. A lawsuit has been filed against Diocese of Camden, Bishop Nicholas DiMarzio, and St. James Parish, Docket No. CAM-L-1876-19, in Superior Court of New Jersey, Camden County. Justin alleges he was sexually abused by Brendan V. Sullivan, a Catholic priest at St. James Roman Catholic Church in Ventnor City, NJ, Diocese of Camden. The abuse allegedly began when Justin was approximately 7 years old and continued for nearly five years. Sullivan was eventually removed from ministry after another alleged incident of abuse of a 14-year-old boy in 1981.
According to court documents, Justin repressed his memories of the abuse for most of his adult life, partly because he did not want to admit that someone so trusted by him and his extended family had abused his position of authority in such an egregious manner, and partly because he only recently came to realize that problems that he suffered were related to his abuse. He credits the #MeToo movement for helping him realize that his allegations of inappropriate touching and multiple instances of being alone with an undressed Sullivan were clear examples of sexual abuse that may have significantly contributed to problems that he suffered in his life.
Though it has only been a short time since Justin first began to address what he had been through, the lawsuit asserts that the abuse he suffered as a child has had a profound impact on his life. Since Justin was a teenager, he has seen a therapist for depression and other psychological issues related to stress.
Realizing that he does not have to let his experiences define him, Justin decided to take charge of his life and future by filing this complaint. He is looking forward to telling his story and being an advocate for others who have experienced sexual abuse.
The plaintiff in this case is represented by Williams Cedar, a team of dedicated trial lawyers focused on pursuing justice for survivors of clergy abuse and putting an end to the silence. For more information, visit the firm's website at https://www.abusedbyclergy.com/ or call their New Jersey offices at 856-470-9777 or in Pennsylvania at 215-557-0099.
Share article on social media or email: