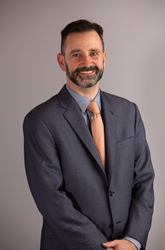 BALTIMORE (PRWEB) June 05, 2019
Justin Browne is a founding and managing partner at KBA Attorneys working out of its Maryland office. He currently focuses on catastrophic personal injury cases, including mass torts (medical devices, products liability), trucking and other motor vehicle collisions, medical malpractice, and class actions. Mr. Browne earned the AV Preeminent® Rating - the Highest Possible Rating from Martindale-Hubbell® - in 2015, five years ago this year.
KBA Attorneys, KBA Attorneys (Ketterer, Browne & Anderson) is pleased to recognize the fifth year anniversary of Justin Browne's Martindale-Hubbell® AV Preeminent® rating.
According to the organization, the AV Preeminent Rating is Martindale-Hubbell's highest possible rating it gives for both ethical standards and legal ability. As its website explains, attorneys looking to refer a client, as well as individuals researching lawyers for their own legal needs, use these ratings to identify, evaluate, and select lawyers. This is achieved after an attorney has been reviewed and recommended by his peers - members of the bar. Congratulations to Justin Browne for this great achievement for five years running!
Justin Browne commented on the recognition: "I am thankful to my peers who supported me for this distinction and proud to have earned and since maintained this valued credential."
About Justin Browne:
Justin Browne is a Senior Partner at Ketterer Browne and Anderson (KBA). He is passionate about litigating cases and building trial-ready cases backed by sound evidence, innovative strategies, and technology.
He handles an array of cases but has focused primarily on mass torts, catastrophic injuries, and class action cases. He has diverse experience in complex matters, including within consolidated actions in state and federal courts nationally.
Mr. Browne's experience spans the entire spectrum from meeting with clients through trial work and appeals. As part of litigation teams, particularly within multidistrict litigations (MDLs) or state court consolidations, he is often charged with obtaining and responding to discovery, taking high-level depositions including of Rule 30(b)(6) corporate witnesses, corporate officers, and experts, and identifying and developing experts to support plaintiffs' cases, while cross-examining opponents' experts. He has repeatedly moved to exclude defense experts and successfully argued these matters before judges in several venues in state and federal court. Mr. Browne employs his experience on the defense side to deconstruct affirmative defenses and has successfully moved to exclude defenses from trial as well.
For more information contact KBA Attorneys at (855) 281-2571 or justin(at)kbaattorneys.com or please visit http://www.kbaattorneys.com.
About KBA Attorneys:
At Ketterer Browne & Anderson (KBA), advocating for its clients is our number one priority. KBA Attorneys is dedicated and committed to building trust, communication and transparency as the foundation of great client relationships and representation. For more information, visit: https://www.KBAattorneys.com
Share article on social media or email: