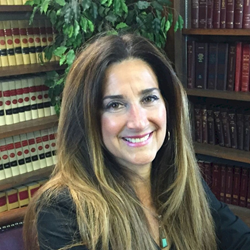 "My law firm is available to anyone who is affected by this new legislation in Maryland."
ROCKVILLE, Md. (PRWEB) November 08, 2017
For many Maryland citizens, mandatory sentences for certain offenses were a given. That is, until the passing of the Justice Reinvestment Act of 2016 by the Maryland legislature and signed into law by Governor Hogan. Now, a local Rockville attorney, Audrey Creighton, is offering her services to help thousands of Marylanders modify their sentences and expunge certain convictions from their records.
The Justice Reinvestment Act (SB-1005) (JRA) was passed into law so that citizens being incarcerated for offenses ranging from driving on a license that is suspended due to forgetting to pay a speeding ticket, to possession of certain illegal drugs, can now have their convictions expunged. Further, mandatory minimum sentences for drug offenses are eliminated. Inmates serving mandatory sentences for these crimes are entitled to modification of their sentence if they file for modification within one year. Property offenses at $1,500 or less have had their penalty reduced. Thus, they can then focus on treatment and rehabilitation. It is estimated that the law may save the over a billion dollars annually in recidivism costs.
Audrey Creighton, an experienced attorney and former judge on the District Court of Maryland, and the Circuit Court for Montgomery County, now has her own private practice, in Rockville, Maryland. Ms. Creighton can assist Maryland citizens who have been convicted of offenses in the past.
"There is a brand-new path to expungement of certain crimes thanks to this law," Ms. Creighton says. "My law firm is available for anyone affected by this new legislation and in need of legal representation. Additionally, I would be happy to meet with them and discuss how the JRA may benefit their situation. It is truly a new day for thousands of Maryland citizens whose lives have been affected, perhaps unfairly, by certain criminal offenses in their past."
About Audrey Creighton:
Audrey Anne Creighton opened her law firm in 2015 and is actively engaged in the private practice of law. She earned her Juris Doctorate Degree from the University Of Baltimore School Of Law in 1986. Additionally, she served in the Maryland Public Defender's Office as a top trial attorney for twenty years.
Her law practice areas include: criminal defense, DWI defense, mediation, personal injury, wills and living wills. Her AVVO Rating is 10.0 "Superb" for lawsuits and disputes.
Contact:
Audrey Creighton, Esq.
15 W. Montgomery Ave #202
Rockville, MD 20850
(240) 551-9774
audrey(at)audreycreightonlaw(dot)com
http://www.audreycreightonlaw.com
Share article on social media or email: