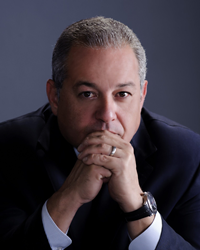 "Great Lawyer! Will take the time to talk to you as long as it takes. Highly recommend this lawyer to anyone seeking personal injury lawyer"
MIAMI (PRWEB) July 15, 2021
Jorge Calil is the founder of The Law Offices of Jorge A. Calil, P.A.
The Haute Lawyer Network, well known for its exclusive and luxurious lifestyle publication Haute Living, is privileged to present Mr. Jorge Calil as a member and expert in his field.
Haute Lawyer offers a prominent collective of leading attorneys. The invitation-only network features only two lawyers per market. This partnership allows Haute Lawyer to connect its affluent readers with industry-leading attorneys in their area.
Calil has plenty of experience as he has been practicing law for over 17 years. Calil started out as an Assistant State Attorney in the 17th Judicial Circuit, Broward County. He later began his private practice in Downtown Miami and has represented hundreds of clients in a variety of cases ranging from criminal defense, personal injury, workers' compensation and first-party property damage claims.
Living in Miami for over 40 years has helped Calil gain a unique perspective on the challenges that are common throughout his community. His expertise as an attorney, coupled with real-life experience in a variety of other fields, qualifies Calil to help clients navigate our complex legal system, regardless of their situation.
Apart from his expertise in the legal field, Calil has a strong background in a variety of other fields, having worked in such capacities as: Owner of a licensed roofing company, Auditor for South East Bank, Licensed Real Estate Broker, assistant State Attorney and County Court Bailiff.
Jorge Calil is a member of the Florida Bar and obtained his Juris Doctor at the Shepard Broad Law School at Nova Southeastern University. Additionally, Calil obtained his bachelor's degree in business administration at Florida International University.
Share article on social media or email: