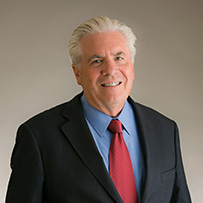 While federal law requires a background check to purchase a gun from a licensed seller, no background check is required to rent one.
Past News Releases
Los Angeles, CA (PRWEB) September 22, 2017
According to the Centers for Disease Control (CDC), suicide is the tenth leading cause of death in the United States, in which guns are used in more than half of those deaths. Although rare, some of these suicides happen at gun ranges with rented firearms.
"While federal law requires a background check to purchase a gun from a licensed seller, no background check is required to rent one," noted attorney Joseph M. Lovretovich, founder of JML Law. "Despite this lack of regulation, gun range owners can be held liable for suicides if they have acted negligently."
In order to help people ascertain if a gun range is guilty of negligence, Lovretovich and fellow JML Law attorney Cathryn Fund list the following four factors:
No. 1: If the gun range did not properly monitor its property and permitted people to leave with a rented firearm. "Under these conditions, the gun range could have liability for acts that occurred well outside the gun range," said Fund.
No. 2: If the individual who rented a gun behaved in a way that should have put a reasonable person on notice that they might be violent. The question is whether the gun range knew, or had reason to know, the individual was a danger to himself or herself, or others. "For example, if the person seemed anxious, depressed, confused, or distraught, this coupled with other acts could put a gun range on notice that the individual was mentally impaired, incompetent, violent, or irresponsible with regards to the handling of firearms," added Lovretovich.
No. 3: If there were prior suicides at the gun range which would warrant further preventative measures that were not put in place. For example, multiple suicides might necessitate the installation of additional security cameras or the hiring of a security guard.
No. 4: If the gun range did not follow its own policies for gun rental. For example, many gun ranges currently have policies prohibiting them from renting to solo shooters or individuals who wish to rent guns by themselves. This policy is often required by the insurance companies of gun ranges, because it is believed that individuals are less likely to commit suicide if they are with a friend.
"If gun ranges have this policy in place, the failure to follow their own rules could be deemed negligent," concluded Fund. "It is important to remember that because firearms are so dangerous, California law imposes the highest duty of care and that even a slight deviation from the standard of care required of a reasonable person will constitute negligence."
About Joseph M. Lovretovich, JML Law
Joseph M. Lovretovich is widely regarded as one of California's top trial lawyers, and 100% of his practice is devoted to litigation. JML Law specializes in employment law, personal injury and workers' compensation. For more information, please call (818) 835-5735, or visit http://www.jmllaw.com.
About the NALA™
The NALA offers small and medium-sized businesses effective ways to reach customers through new media. As a single-agency source, the NALA helps businesses flourish in their local community. The NALA's mission is to promote a business' relevant and newsworthy events and achievements, both online and through traditional media. The information and content in this article are not in conjunction with the views of the NALA. For media inquiries, please call 805.650.6121, ext. 361.
Share article on social media or email: