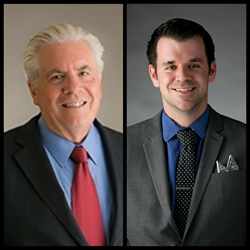 However, with the continued 'Fight for $15,' many local municipalities and counties throughout the country are responding by creating their own minimum wage standards.
Past News Releases
Los Angeles, CA (PRWEB) October 09, 2017
Time and time again, both employers and employees struggle with the concept of minimum wage. For many people, when they think of minimum wage, they only think of federal and state guarantees. "However, with the continued 'Fight for $15,' many local municipalities and counties throughout the country are responding by creating their own minimum wage standards," said attorney Joseph M. Lovretovich, founder of JML Law.
First, the federal minimum wage remains stagnant at $7.25 per hour. It has not been raised by Congress since 2009. "Many states still do not have their own minimum wage standards and/or refer to the federal minimum wage as a 'guide,'" added Andrew S. Pletcher, an employment law attorney at JML Law.
These states include Alabama, Georgia, Idaho, Indiana, Iowa, Kansas, Kentucky, Louisiana, Mississippi, New Hampshire, North Carolina, North Dakota, Ohio (employers grossing $299,000 or less), Oklahoma, Pennsylvania, Texas, Utah, Virginia, Wisconsin, and Wyoming.
On the other hand, many states have recently raised their minimum wage standards. Seven states – Alaska, Florida, Missouri, Montana, New Jersey, Ohio, and South Dakota – have increased their minimum wages based on costs of living. Five states – Arizona, Arkansas, Colorado, Maine, and Washington – have increased their rates through ballot initiatives. Seven other states – California, Connecticut, Hawaii, Massachusetts, Michigan, New York, and Vermont – raised the minimum wage as a result of legislation. Oregon, Maryland, and Washington, D.C. recently raised theirs on July 1, 2017.
"Additionally, many larger cities around the U.S. also have begun raising the minimum wage," noted Lovretovich. "In Seattle, for example, the new minimum wage is between $11 and $15, depending on the size of the employer and whether they provide benefits. In Chicago, the minimum wage is $11 and will continue rising $1 per year until 2019."
Concluded Pletcher, "In California, many cities have minimum wage rates different than the state minimum of $10.50 per hour. They include Berkeley, Emeryville, Los Angeles, Malibu, Pasadena, San Francisco, San Leandro, Santa Monica, El Cerrito, Mountain View, Oakland, Palo Alto, Richmond, San Diego, San Jose, San Mateo, Santa Clara, and Sunnyvale."
To check your state and local minimum wage, please visit http://www.epi.org/minimum-wage-tracker/.
About Joseph M. Lovretovich and Andrew S. Pletcher, JML Law
Joseph M. Lovretovich is widely regarded as one of California's top trial lawyers, and 100% of his practice is devoted to litigation. Andrew S. Pletcher is an associate with JML Law handling law and motion and appellate work. JML Law specializes in employment law, personal injury and workers' compensation. For more information, please call (818) 835-5735, or visit http://www.jmllaw.com.
About the NALA™
The NALA offers small and medium-sized businesses effective ways to reach customers through new media. As a single-agency source, the NALA helps businesses flourish in their local community. The NALA's mission is to promote a business' relevant and newsworthy events and achievements, both online and through traditional media. The information and content in this article are not in conjunction with the views of the NALA. For media inquiries, please call 805.650.6121, ext. 361.
Share article on social media or email: