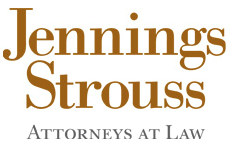 PHOENIX (PRWEB) December 08, 2017
The Jennings Strouss Foundation is honored to sponsor the Wednesday, December 20 "Skate It Forward" at CitySkate in support of Upward and Onward, a pilot program developed to provide a unique classroom experience to students with intellectual and developmental disabilities and help them better prepare for life after high school. Located at CityScape Phoenix and staffed by Phoenix Union School District, the program also offers students the opportunity to secure internships at select CityScape businesses.
"The Jennings Strouss Foundation is very impressed with the Upward and Onward program, which was developed in partnership with Phoenix Union High School District's Exceptional Student Services Department, United Healthcare, and CityScape Phoenix," states Jennings Strouss Foundation President, Keith F. Overholt. "The Foundation's mission includes supporting the advancement of education and community development. With that in mind, we jumped at the opportunity to participate in helping raise funds and awareness for the program so that it can continue to provide students with disabilities the skills necessary to live independently and enter the workforce high school graduation."
To further support Upward and Onward, the Jennings Strouss Foundation will match CitySkate's $5 donation from every walk up ticket sale. CitySkate is located on Central Avenue between Washington and Jefferson Streets. For more information, visit http://www.phxicerink.com/skate-it-forward.
ABOUT JENNINGS STROUSS FOUNDATION
The Jennings Strouss Foundation is a 501(c)(3), non-profit that exists to enhance the communities that it serves through the advancement of the arts, education, and community development. The Foundation achieves this goal through the collective investment of time, resources, and energy by the employees and members of Jennings, Strouss & Salmon, P.L.C., their families, and their friends. While the programs sponsored by the Jennings Strouss Foundation will surely help improve living and learning conditions for its recipients in the present, the ultimate goal of the Foundation's work is to lay the groundwork and pave new roads toward a better future for all. For more information, please visit http://www.jsslaw.com/js_foundation.aspx.
Share article on social media or email: