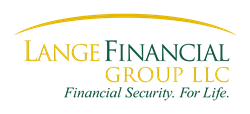 "A whole new class of people are now good candidates for Roth conversions"
PITTSBURGH (PRWEB) February 21, 2019
Responding to Forbes reporter Ashlea Ebeling's request, Mr. Lange shared his insight and expertise on why, under the new Trump tax laws "a whole new class of people are now good candidates for Roth conversions." The benefits are dramatic. Jim and his wife will be $789,000 better off because he made a $239,000 Roth conversion in 1998. Under the new laws, the benefits are even more impressive.
The article provides a wealth of excellent advice about the readers and viewers who would benefit most from a Roth IRA conversion now. As a bonus, the article is accompanied by what might soon become an award-winning photograph of Jim dressed in a suit and tie riding his bicycle across the Arizona desert in East Saguaro National Park.
But, the article is limited in length and there is a lot more to the story that your audience needs to know.
The article, written by Ashlea Ebeling, entitled "Ripe Time to Roth: Between Trump's Temporary Tax Cuts and the Stock Market's Downswings, Now Could Be the Time to Do a Roth Conversion," will appear in the February 28, 2019 edition of Forbes magazine and the digital version of the article is currently available online here: https://www.paytaxeslater.com/forbesarticle
If nothing else, please check out the picture.
James Lange, CPA/Attorney has been quoted 36 times in The Wall Street Journal, has written 5 best-selling financial books, including Retire Secure! and The Roth Revolution which have been endorsed by dozens of industry greats including Charles Schwab, Larry King, Ed Slott, Roger Ibbotson, Jane Bryant Quinn, Burton Malkiel and 60 other IRA, legal, and financial experts. Jim, a former radio talk show host, comes media-trained and wants to share his expertise with your audience.
Contact:    
Sandra Proto
412-521-2732, Ext. 220
sandy(at)paytaxeslater.com
Share article on social media or email: