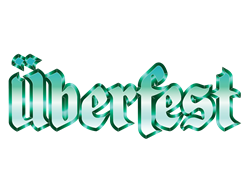 UberfestLA is where traditional Oompah meets rock and roll for the craziest, most lit Oktoberfest in America!
SAN PEDRO, Calif. (PRWEB) September 16, 2019
Brouwerji West will host the first ever Überfest, where traditional Oompah meets rock and roll for the craziest, most lit Oktoberfest in America. This is the only opportunity to see world famous Oktoberst mainstay Heino, where guests will dance like chickens, drink like kings and party like rock stars. This ain't your granny's Oktoberfest!
Following a night full of pumped-up Oktoberfest activities, oompah and zany contests, So Cal's favorite tribute bands will close out the night, with a one hour set of your favorite rock anthems.
Featured Talent
Heino is back! The Triumphant Return of California's own Heino!
A longtime fixture in the California Oktoberfest scene, Heino makes his exclusive Oktoberfest appearance at Überfest! His unique take on pop music and German pub songs will have you on your feet. Instantly recognizable by his shock of blonde hair, giant black sunglasses and deep baritone, Heino is coming back to Los Angeles after a three year hiatus, to lead us to the promised land of great beer and festive song! Heino may be too outrageous for some Oktoberfests, but not ÜBERFEST!
Festmeister Hans Und Die Sauerkrauts
Direct from Germany (via Hollywood), the most entertaining Oktoberfest host in America exclusively leads this year's Überfest with all your favorite music and antics.
Fraulein Gretel
Fraulein Gretel is our excusive resident Überfest Queen and competition host! Gretel will guide you through the chicken dance, and challenge you to contests of amazing strength, fortitude and skill.
O-Team     
Our team of skilled party-meisters will be there every step of the way to make sure your fest is an Überfest.
The Lineup
5:00 P.M.    Doors open. Come early to drink and dine!
6:00 P.M.    Festmeister Hans und Die Sauerkrauts open ÜBERFEST at 6 PM, and play every hour until 9:30 PM
6:45 P.M.     Heino and Fraulein Gretel take the stage for outrageous comedy and contests at the    bottom of every hour until 10 PM
10:00 P.M. So Cal tribute band closes out the night
The band schedule is as follows (would be great to use live links if they have them):
Satisfaction, Rolling Stones tribute band (Oct 4)
Internationally acclaimed as the most authentic cast and production shows available honoring the World's Greatest Rock & Roll Band. https://vimeo.com/342833331/e295c33b15
Atomic Punks, Van Halen tribute band (Oct 5)
Voted "Best Tribute Band" by LA's Rock City News three years in a row, the Atomic Punks have created a national following that continues to grow by leaps and bounds. http://www.theatomicpunks.com
Missus Jones, Amy Winehouse tribute band (Oct 11)
This 10-piece band has a serious integrity and a specific retro style both visually and musically that pays homage to the late great Amy Winehouse. https://www.facebook.com/MissusJones
Motley Inc., Motely Crue tribute band (Oct 12)
Lead singer Timmy is the best sounding Vince Neil voice to take the stage — it's so good that he's heard throughout the Motley Crue movie 'The Dirt.'
http://www.motleyinc.com
Ticket Packages Available
Tickets for all dates can be purchased via EventBrite: https://www.eventbrite.com/e/uberfest-tickets-70389604201.
More information can be found at http://www.UberfestLA.com.
Early bird presale tickets are available through September 16. Follow Überfest on social media at https://www.facebook.com/uberfestla/ and https://www.instagram.com/uberfestla/
early and often for special hot sales and limited offers.
Überfest is only four nights and is a 21+ event. Doors open at 5:00 PM on October 4, 5, 11 and 12. Seating is limited.
GENERAL ADMISSION: Available online and at the door
ÜBERSTEIN PACKAGE: First come, first serve seating. 1L Acrylic Beer Stein. Beer sold separately.
ÜLTIMATE VIP EXPERIENCE: Premium, elevated stage viewing area with luxury bathrooms. One Liter Acrylic Beer Stein (beer sold separately) and Überfest party novelties. Enhanced likelihood of selection for games/contests and interaction with band and party hosts.
GROUP DISCOUNT – GENERAL ADMISSION: Available for parties of 10 or more. Minimum purchase of 10 is required.
GROUP DISCOUNT – ÜLTIMATE VIP EXPERIENCE: Available for parties of 10 or more. Minimum purchase of 10 is required.
MILITARY DISCOUNT – ÜBERSTEIN PACKAGE: Complementary 1L Acrylic Beer Stein. Beer sold separately. Must present Military ID at the door.
Food and Drink
Überfest is thrilled to have the very talented former Playboy Mansion head of guest services and event planner Brian Olea and celebrity chef Abri Chavira creating the culinary experience for the event. Food for purchase offerings will include both traditional Oktoberfest fare with a modern twist as well as Vegan options.
Brouwerij West is also brewing up BOOM BRAU, a special Überfest beer that will only be available during the festival. Brouwerij West's entire family of IPAs, Belgians, pilsners and other styles will also be available.
ABOUT ÜBERFEST
Überfest is the only Oktoberfest of its kind where traditional Oompah meets rock and roll and is the exclusive fest hosted by the world famous Heino! The product of long-time friends Scott Ramsay and Carl Caprioglio, Überfest is THE modern must-attend Oktoberfest in Southern California. Ramsay is the owner of the Torrance, Calif.-based live production service Broadcast Support. Caprioglio is the owner of Las Vegas Nevada based Oglio Entertainment, a record label and talent management service. Both Scott and Carl have a combined 50+ years of experience with live event production. For more info on the craziest, most lit Oktoberfest in America, go to http://www.UberfestLA.com.
ABOUT BROUWERJI WEST
Brouwerij West is So Cal's premiere craft brewery. Situated in the historic Port of Los Angeles in San Pedro, the 41,000 square foot venue regularly hosts all types of concerts from classic punk to the newest EDM. For more information, go to http://www.brouwerijwest.com.
Share article on social media or email: