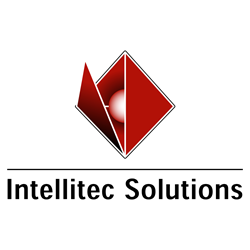 Wilmington, DE (PRWEB) October 11, 2017
Intellitec Solutions has released a new eBook "A Better Solution For Long Term Care Facilities". Geared towards organizations providing the continuum of senior care and are looking to increase efficiencies and manage their financial operations better, this publication helps these facilities learn how other similar providers handled their ERP upgrade.
The eBook explains how integrated accounting, clinical and business management solutions can meet the industries unique reporting requirements. Through a detailed discussion of how 7 different LTC's achieved a successful upgrade of their ERP, readers will learn how other organizations adapted to the challenges they faced. Accounting professionals will hear stories very familiar to them, and see how today's solutions can help.
With over a dozen years' experience in implementing ERP software for the long term care industry, Intellitec Solutions has a deep background in identifying sources of conflict that some organizations may over look. Those interested in obtaining the eBook can visit Intellitec Solutions.
About Intellitec Solutions
As a leading provider of General Ledger/ERP accounting software, Intellitec delivers in-house Long Term/Post-Acute Care expertise for over 450 locations across the United States. The 30-year-old company is certified in Microsoft Dynamics GP and Intacct and has optimized these solutions for the Long Term/Post-Acute Care Industry. In addition, they have developed automated integrations with leading clinical management packages to share financial and non-financial data. For more information or to schedule a demo, please visit http://www.intellitecsolutions.com or call 866-504-4357
# # # #
All products mentioned in this release are trademarks or registered trademarks of their respective holders.
Share article on social media or email: