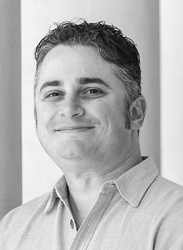 They had my respect as a competitor, and they've proven themselves to be a class-act since the minute I came aboard.
SAN FRANCISCO (PRWEB) October 24, 2017
One of the Nation's leading wholesale insurance brokerages, Founders Professional, has announced the recent hire of Raffi Kodikian to the role of Lawyers Professional Liability Practice Leader. Kodikian is a renowned West coast insurance broker and problem solver. The hiring of Kodikian will be the brokerages first West coast hire and will cement their coast-to-coast expansion plan.
In this new role, Kodikian will focus on the placement of lawyer's professional liability risks for all size law firms. He's joining a wholesale brokerage that has quickly become one of the most effective players in the professional liability arena. With a focus exclusively on the placement of professional liability and management liability risks, and a practice leader led team model, working with Founders Professional has quickly become the go-to choice for agents across the Country that focus in professional liability.
"I'm extremely excited to be joining the Founders team. They had my respect as a competitor, and they've proven themselves to be a class-act since the minute I came aboard. I'm very much looking forward to seeing what we can do together for both our clients and carrier-partners," commented Kodikian.
Prior to joining Founders Professional, Kodikian was a professional liability broker with another national wholesale brokerage for over 13 years, where he focused on lawyer's professional liability insurance, working both on program business and open-brokerage products. Kodikian's knowledge of and experience in the California lawyer's professional liability marketplace will make him an invaluable resource to Founders retail partners.
Robb Williams, President of Founders Professional, commented: "We are ecstatic to add Raffi to our team. Our platform, people and culture has led to us become the #1 professional liability broker in the Nation with many of our carrier-partners. Our West Coast agency partners will now have even more expertise locally, expanded carrier access, and the ability to work with our other practice leader led teams, and the resources they provide across all platforms of professional liability and management liability. Raffi's background and leadership skills, especially his proven track record of handling complex lawyer's professional liability accounts, will be an invaluable asset to our retail agents and the Founders team as we continue to focus on providing high quality service and solutions to our partners across the Country.
Raffi can be reached directly at 415-850-8503 or via email at raffi.kodikian(at)founderspro.com.
About Founders Professional
Founders Professional is a national wholesale insurance brokerage focused exclusively on the placement of management liability & professional liability insurance risks. The Founders Professional practice leaders and their respective teams have deep expertise and market access in the areas of Architects & Engineers, Law Firms, Healthcare/Life Sciences/Social Services, Management Liability, and Miscellaneous Professional Liability Insurance. Founders Professional represents a majority of the admitted and surplus lines insurance carriers that focus on professional liability insurance in the United States, additionally representing many exclusive or semi-exclusive programs.                                    
If you would like more information about this topic, please contact Aaron Lipson at 312-219-6589 or via email at aaron.lipson@founderspro.com.
Share article on social media or email: