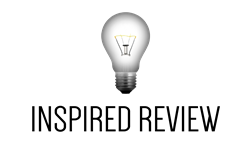 "We are at the forefront of the biggest advances in legal staffing and managed review" -Founder and CEO, Michael Dalewitz
New York, NY (PRWEB) September 25, 2017
Inspired Review today is pleased to accept the award for #1 Managed Document Review Firm in the Legal Industry, voted by its peers in the 2017 "Best of the New York Law Journal Reader Rankings." At the same time, Inspired Review was voted Top 3 Legal Staffing Firm in the Nation.
"These honors for the 3rd year in a row are so important as it comes directly from the end users of our services, and highlights Inspired Review's goals of creating top level industry standards " said Michael Dalewitz, Founder and Chief Executive Officer. "When Inspired Review launched 4 years ago, it was with a goal to disrupt the legal industry. With advances in our Virtual Document Review (VDR) along with our ReviewRight Platform and Metrics Technology, we are at the forefront of the biggest advances in legal staffing and managed document review."
The New York Law Journal is the largest daily legal publication in the United States. In all 50 states and U.S. territories, this nationwide publication serves over 300,000 desktop, mobile, and print readers. The New York Law Journal's Best of 2017 survey covered more than 100 categories, encompassing the areas of technology, research, accounting, insurance, financial services, litigation support, education, and more. In all, more than 8,400 readers nationwide cast their votes for nearly 500 companies this year. Winners were announced on September 25, 2017.
About Inspired Review:
Founded in 2013 by recognized legal expert, CEO, Michael Dalewitz, Esq., Inspired Review is the most innovative managed review firm in the legal industry. With advances in data security for Remote Document Review along with proprietary software for Managed Review Performance and Metrics, Inspired Review has built the largest network of highly qualified contract attorneys in the United States. Inspired Review ensures the defensibility of your review and minimizes the risk of error through statistically validated quality control, developed in-depth validation and targeted search methodologies. Inspired Review is also very concerned with igniting change in the world by giving back. A percentage of all the company's profits are donated to a monthly sponsored charity.
Share article on social media or email: