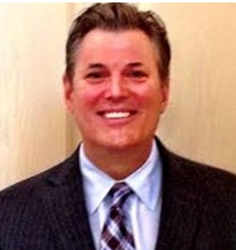 I passed the California Bar exam on my 1st attempt WITHOUT taking a bar review course because I followed another attorney online
SAN FRANCISCO (PRWEB) January 22, 2019
The Law Offices of Steven C. Vondran, P.C. (VondranLegal.com), a boutique copyright infringement and internet piracy law firm, has reached two milestones in a three-day period. Firstly, they were retained by their 1,000th client.
"We are so pleased that so many Clients have put their trust in our IP law firm and allowed us to take care of their legal needs," says Steve Vondran. "We have always done our best to serve their needs and we innovated the legal profession with responsive customer service and flat rate fee pricing."
The other recent achievement involves reaching 10,000 YouTube subscribers to their YouTube channel: https://youtube.com/attorneystevelaw. These (legitimate) subscribers love the legal information videos produced by Attorney Steve®. These videos discuss topics including:
1. Copyright infringement (ex. photo infringement, software infringement, font infringement, etc.)
2. How to file for a trademark
3. Tips to win your small claims case
4. Mediation tips (Litigation Whiteboard® series)
5. How to dazzle your friends with knowledge of First Amendment
6. Copyright fair use
7. Right of publicity law
8. Many videos about software audits (ex. Autodesk and Business Software Alliance)
9. Many videos about p2p file sharing - BitTorrent defense (You Click We Defend®)
10. TV signal piracy
These are just a few of the topics in Vondran's popular legal YouTube channel as there are over 500 videos designed to break down complicated legal terms and processes into easy-to-understand information.
"I believe I have a professional obligation to make the law more understandable and to help make the courts more accessible to everyone, including people who may not have the financial means to afford a lawyer," says Vondran. "This is a new age now, and people can empower themselves through education online, all of which is free."
"When I went to Whittier Law School back in the day, I was looking for legal resources online to help me understand the law better and to help me pass the California Bar Exam (often considered the toughest in the United States)," Vondran explains. "I didn't find much at all. There was an attorney advertisement, of course, but not a lot of substance. However, there was one attorney who obviously had taken a lot of time to put out great information online about various legal topics." Vondran ended up reading the attorney's materials intensely, and according to Vondran, it rang true. "When it came time to get ready for the bar exam, I decided I was NOT going to take a bar review course like everyone else, and I knew that I had studied hard. So, I trusted my own outlines (I did not do study groups as I found it distracting) and trusted my online professor who had posted pages on the law."
Vondran went on to pass the bar exam on his first attempt and he said to himself, "I am going to pay it forward and launch my own blogs, podcasts, and videos," and that is what his firm is doing now. His channel has grown from just a few subscribers to now over 10,000 and is also approaching 2 million video views.
"Other lawyers and law firms may wonder why we do this. I tell them it is because people want to see if you know your stuff; They want to see if they like you, and they may be trying to understand how to handle their own legal issues," Vondran explains. "Regardless of the reason, we will continue putting out helpful legal information videos as long as we can (free time permitting as we run a very busy business and IP firm focusing on Copyright issues)."
For more questions about this post or anything in it contact Attorney Steve Media at (877) 276-5084 or visit http://vondranlegal.com/attorney-steve-media/. To watch their videos, go to http://www.AttorneySteveVideos.com.
Share article on social media or email: