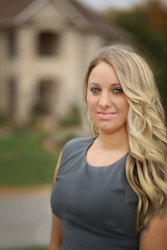 Take a moment and examine your home through the eyes of a buyer. Just as you are critical when buying, so are the buyers that will be viewing your home.
CARMEL, Ind. (PRWEB) October 17, 2018
Preparation is key when selling your home. "Take a moment and examine your home through the eyes of a buyer," said Mallorie Wilson, of Century 21 Diversified Realty. "Just as you are critical when buying, so are the buyers that will be viewing your home."
Wilson lists the following eight recommendations that can help homeowners get their homes showroom ready for even the pickiest buyers:
No. 1: Talk with a real estate professional. "A Realtor will help you prepare your to-do list and educate you on the right improvements, ensuring you invest your time and money wisely," noted Wilson. "They can also provide recommendations of companies to help alleviate the stresses of tackling your needed projects."
No. 2: Declutter. It is imperative to organize and clean out closets and cabinets. Consider a storage unit or pod instead of using the garage to store your belongings. "You want potential buyers to see your home and its many possibilities instead of showcasing a possible lack of storage," added Wilson.
No. 3: Clean, clean, and clean some more. You want your home to sparkle. This includes windows, doors, trim, vents -- everything. Buyers take notice and will pay a premium for an immaculate home.
No. 4: Neutral paint. "A little paint goes a long way," stated Wilson. "A fresh coat helps your home feel crisp and clean. Consider neutral colors to appeal to more buyers."
No. 5: Depersonalize your space. Buyers want to visualize themselves in a home. It's recommended to remove anything overly personal, such as family photos, cleaning off the fridge or even a bold painting that could be distracting to buyers.
No. 6: Curb appeal is crucial. "Buyers browse hundreds of homes online and curb appeal is their first impression of your home," stressed Wilson. "Things to consider include a pop of color on your front door, repainting the mailbox, colored flowers and cleaning up your lawn."
No. 7: Remove odors. Look for any odors that could be bad and do your best to remove them. Odors can linger in your home and be a huge deterrent to buyers.
No. 8: Staging is key. "You will want to consider minimizing and rearranging your furnishings to open up the flow and better showcase your space," concluded Wilson. "If needed, consider consulting a professional stager to help you with this process."
Wilson and her team attribute their success to hard work and dedication to their clients. "Our sellers are not only impressed with our marketing platform, but our abilities to quickly sell their homes and for top dollar," concluded Wilson. "Our buyers appreciate not only our readiness to show them homes at a moment's notice, but also our abilities to negotiate in a seller's market on their behalf."
About Mallorie Wilson, Century 21 Diversified Realty
Mallorie Wilson, a Centurion award recipient for Century 21 and Top Producer for her Century 21 office, works alongside her team of seasoned agents with combined decades worth of experience. They work with both buyers and sellers in and around Indianapolis with a focus on Marion and Hamilton Counties. Wilson was featured on the cover of Top Agent magazine in 2015, and in 2017 was ranked #6 in Century 21 for the Indiana-Ohio region. For more information, please call Mallorie and her team at 317-590-3434 or visit http://www.malloriewilson.com.
For media inquiries, please call 805.650.6121, ext. 361.
Share article on social media or email: