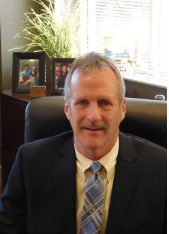 This is where most claims that get approved are approved. The key points to remember are the 60-day deadlines of each step.
Past News Releases
FORT WAYNE, Ind. (PRWEB) December 07, 2017
Approximately 90% of those who apply for disability in Indiana are denied on their first application. Upon receiving a denial, one must within 60 days apply for a Reconsideration, which is often also denied. Upon receiving the denial of the Request for Reconsideration one must then file a Request for a hearing.
"This is where most claims that get approved are approved. The key points to remember are the 60-day deadlines of each step," said attorney Kirby Moss. "Once the hearing is requested in Indiana it takes anywhere from 12-14 months to get a date for the hearing. The Social Security Administration must let you know the hearing date at least 75 days in advance. Your evidence, i.e. medical records and any medical opinions, needs to be submitted to the Social Security Administration no later than five business days before the hearing."
To further educate Indiana citizens about applying for Social Security disability, Moss lists the following three tips:
No. 1: Determine eligibility. One can apply for one of two types of disability, both of which are administered by the Social Security Administration: Disability Insurance Benefits (DIB) and Supplemental Security Income (SSI).
"The difference between the two is that the DIB is insurance and you have to have paid into the system long enough to qualify," said Moss. "SSI is a safety net for those who have not paid into the system sufficiently. The standards to qualify are the same for each; i.e., a Medically Determinable Impairment that is severe enough to prevent one from engaging in Substantial Gainful Activity (work defined by income requirements)."
No. 2: Get a doctor's note. One will need their doctor to submit a written confirmation of their impairment. "It is important to have a long-established relationship with your doctor as that can aid in your obtaining the information necessary to be successful in your claim," stressed Moss. "Having your doctor confirm your condition will provide necessary medical evidence of your condition as well as showing that you have taken steps to responsibly obtain treatment."
No. 3: Retain an experienced attorney. Getting an attorney early on is the best way to enhance one's chances of getting approved. "An attorney can help you gather the evidence necessary to support your claim and make sure it gets to the right place in a timely fashion," concluded Moss. "There are certain rules that need to be complied with to get your evidence on the record and ensure that it is considered. A benefit of having an attorney is that most attorneys that handle Social Security disability have access to view the electronic file in real time."
About Kirby Moss, Kirby Moss Law
Attorney Kirby Moss focuses on bankruptcy, estate planning, elder law, Social Security disability, personal injury litigation and other civil litigation. He is a Martindale-Hubbell peer review rated Distinguished Ability, Highest Ethics attorney. For more information, please call (260) 489-1711, or visit http://www.kirbymosslaw.com. The law office is located at 9604 Coldwater Road, Suite 201, Fort Wayne, IN 46825.
About the NALA™
The NALA offers small and medium-sized businesses effective ways to reach customers through new media. As a single-agency source, the NALA helps businesses flourish in their local community. The NALA's mission is to promote a business' relevant and newsworthy events and achievements, both online and through traditional media. The information and content in this article are not in conjunction with the views of the NALA. For media inquiries, please call 805.650.6121, ext. 361.
Share article on social media or email: