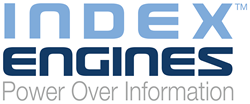 The GDPR requires this level of knowledge and we can provide it.
HOLMDEL, N.J. (PRWEB) October 17, 2017
Information management software company Index Engines announced expanded support for the GDPR Tuesday with powerful new features geared to help find, manage and secure personal data.
The latest release includes expansion of search options to include conceptual search which utilizes machine learning to develop queries that can be applied leveraging Index Engines' high speed, petabyte class search engine. Concept search will enable users to find personal data that can not typically be identified through pattern or regular expression searches.
Additionally, new features were added to search and report on Access Control Lists (ACLs) and file access logs to manage and protect sensitive data from internal threats.
"Storage platforms are not equipped with the ability to search and report on the data that needs to be governed, prohibiting business and compliance teams to know what exists, why it exits, and if it has any business value," Index Engines CEO Tim Williams said. "The GDPR requires this level of knowledge and we can provide it."
New functionality overview:
Conceptual Search: Adding to the existing options of keyword, Boolean, and pattern search, concept search adds the ability to find personal data via machine learning algorithms. This will empower companies to find personal data even if they do not know what to look for.
Data Security: Added support for the reporting and search on file ACLs and Activity Logs enables security audits and proactive management of sensitive data to protect it from rogue employees.
Index Engines supports the GDPR through comprehensive and scalable information management solutions that provide extensive data classification, detailed search, defensible disposition and preservation of unstructured user data across all classes of data, including backup.
Policies can then be defined within the software to support specific personal data based on these queries. Once these policies are defined and stored, they can be run on online or offline data sources to support the GDPR requirement to access, rectify, erase, restrict or migrate personal information.
"If this information then needs to be purged, migrated or archived, Index Engines provides defensible audit trails that can prove the disposition was carried out either by request or as part of a defensible deletion strategy," Williams said.
Other Index Engines GDPR features include:
Petabyte class indexing across global data environments
Flexible reporting and classification for comprehensive analysis and knowledge
Insight into metadata, content, ACLs and access logs, and more
Integrated disposition and archiving to easily manage sensitive content
Automation and monitoring with full audit trails to ensure compliance
Pattern, keyword, Boolean and conceptual searches
Support for all classes of data from primary storage to legacy backup data
Learn more about Index Engines' support for the GDPR here
Share article on social media or email: