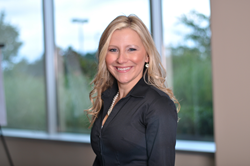 MANASSAS, Va. (PRWEB) April 25, 2019
This is the tenth time Washingtonian has chosen Great Places to Work in the Washington, DC area. The feature dates back to 1999 and is published every other year. This year's 50 winning workplaces were chosen on the basis of such measures as: generous pay and benefits, interesting and meaningful work, great work/life balance, opportunities to learn and grow, commitment to charity and community, and the recognition and respect given to employees.
"Being recognized by Washingtonian as a great place to work for the fourth consecutive time is an incredible honor," said Ericka Shirley, InCadence Chief Human Resources Officer. "From day one, InCadence has focused on creating a culture where employees feel valued and a part of every decision we make. Our employees give their time and dedication to our customers and the company, and it is only fitting for their time at work to be as fulfilling and enjoyable as possible. Through this award, our employees are letting us know we are hitting the mark."
Winners were chosen after editors reviewed nearly 200 companies and more than 7,500 employee surveys. The final determinations relied heavily on the scores given by a company's employees. Among Washingtonian's 50 winning workplaces, there are a mix of sizes (from an organization of 11 employees to one with about 8,000), as well as industries (winners include information-technology firms, government contractors, financial firms, nonprofits, and more).
About InCadence Strategic Solutions Corp.
InCadence Strategic Solutions Corp., founded in 2009, is a growing business headquartered in Manassas, Virginia. InCadence has built a strong reputation for providing cutting-edge technical solutions for its government and commercial clients in the areas of biometrics and identity management, data solutions, tactical communications and operational intelligence. InCadence has been recognized as a 2019, and #1 ranking for the 2018 Best Places to Work by the Washington Business Journal; consecutive bi-annual rankings for the Great Places to Work list by Washingtonian Magazine in 2019, 2017, 2015 and 2013; 2018 Government Contractor of the Year under $25 million by Northern Virginia Chamber of Commerce, the 2017 Innovation Award winner by the Washington Business Journal; the 2016 GovCon Awards Program of the Year; the 2016 Transformer of the Year by ACT/IAC; the 2014 Inc. 5000 list; and the 2013 SECAF Government Contractor of the Year in the $6-$12M category. InCadence maintains a DCAA-approved accounting system, and certifications and standards of CMMI ML2 Dev, ISO 9001:2015, ISO 20000 and ISO 27000. InCadence is an equal opportunity employer, M/F/PV/D. For more information, visit InCadencecorp.com.
Share article on social media or email: