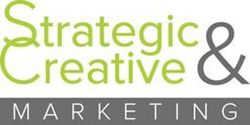 One of the biggest changes to Facebook and other platforms over the last two years is the heavy restrictions they have placed on what can and cannot be in paid ads.
AURORA, Ill. (PRWEB) September 10, 2019
Effective digital marketing is a must in today's marketplace, and Aurora-Illinois based Strategic & Creative Marketing Inc. (S/C) is at the forefront of the movement. With noticeable expertise in creating paid social marketing campaigns, top online leaders have from Facebook and LinkedIn reached out to S/C's Director of Social and Digital Marketing, Tami Wloch, requesting her input on their national advisory panels. As a result, Wloch's contributions and feedback are shaping the direction of social media, while simultaneously providing a strategic advantage to all of her clients.
Currently, Wloch serves on advisory panels for some of the biggest names in social media, including Facebook and LinkedIn. Within this advisory role, she offers customer feedback, product evaluations, and consumer input. This uniquely positions her to gain insight into today's best social media practices. In turn, Wloch applies this insider knowledge to S/C clients, giving them a leg up in the world of digital marketing.
"One of the biggest changes to Facebook and other platforms over the last two years is the heavy restrictions they have placed on what can and cannot be in paid ads," Wloch said. "My team and I get updates often from my Facebook contacts about what isn't allowed. Because of this, about 90% of the time, when we create a post or graphic for a client, it passes the 'test' and starts running. Most of the time when clients try to create their own graphics, they do not know the 'rules' and their post is rejected with no explanation. If we do get an odd rejection, I can reach out to my Facebook reps and they can approve the post almost immediately, so it starts running."
Due to their unique insider knowledge, the S/C team crafts dynamic content that achieves better business recognition and product consumption for their clients. This expertise has earned them numerous successful placements in top online platforms, including, CNN, BuzzFeed, Daily Wire, USA Today, BBC News, Huffington Post, Chicago Tribune, RetailMeNot, and Oprah.com.
With demonstrated results, S/C continues to achieve extremely successful audience engagement for both business-to-business and business-to-consumer marketing.
For a 100-year-old law firm client, with zero prior digital marketing experience, S/C generated nearly 25,000 digital impressions in its first month of social media advertising. Today, this same firm regularly receives a 6-7% engagement rate, which has ultimately increased their company's brand recognition and community engagement.
S/C accomplished similar results in their business-to-consumer marketing approach, where they aided a home inspection company owner in increasing his online visibility by 7,000 views in just a few weeks. Today, his company regularly achieves 8-15% audience engagement.
"The average engagement rate on social media is .05% so our numbers are huge in comparison," Wloch said.
"It's absolutely important for every company to maintain a social media presence," Wloch emphasized. "And now with recent changes on the platforms and increased restrictions, organic posts are not reaching audiences as they did in the past. So, businesses must implement ad buys to reach targeted audiences on social media. We are experts in using the AI (Artificial Intelligence) software to reach the exact individuals that clients want to speak to! We pride ourselves in crafting the right message and reaching the right audience to increase awareness and sales for our clients."
For more information, visit scmarketinginc.com.
About Strategic & Creative Marketing Inc.:
Aurora, Illinois-based Strategic & Creative Marketing Inc, is a full-service marketing firm established in 2001, and experienced at working with small, medium and Fortune 500 companies. The firm holds a Women's Business Enterprise (WBE) Certification and a Women Owned Small Business Certification (WOSB) issued by Women's Business Enterprise National Council (WBENC). The firm's team has created and implemented national, regional and local marketing and recruitment marketing campaigns. Creative tactics are based on carefully-crafted marketing plans and strategies first, and include print and on-air ads, social media paid ads and organic campaigns, trade shows, emails, video, public relations and promotions. Owner and President Susan MacNicol leverages 25 years of corporate marketing experience in the U.S. and globally to ensure that campaigns are integrated, backed by data and have the most compelling message reaching the right target market through the most effective tactics. MacNicol and Director of Social and Digital Marketing Tami Wloch speak and train locally and globally on all aspects of Marketing, including Social Media, Employment Branding and more. For more information, visit https://www.scmarketinginc.com. ###
Share article on social media or email: