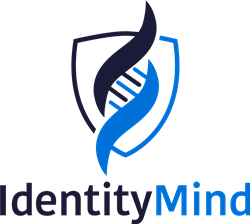 PALO ALTO, Calif. (PRWEB) June 27, 2019
IdentityMind, Digital Identities You Can Trust, today announced the promotion of Faisal Nisar to Vice President of Products and David Andrews to Vice President of Marketing. The two team leaders bring a wealth of knowledge to the company and the horsepower to help the company scale to new heights.
During his two years at IdentityMind, Faisal Nisar has been driving product direction and execution at IdentityMind, helping ensure that IdentityMind remains the leader in the digital identity space and continues to provide highly effective compliance and risk solutions. David Andrews has been running the marketing organization over his three year tenure with IdentityMind, helping the company drive, in conjunction with Sales leadership, revenue and customer acquisition goals.
"Our vision for creating a digital identity platform to change the way people manage risk and compliance was always about people," said Garrett Gafke, Chairman and CEO, IdentityMind. "That vision, and this company, is powered by a team of smart people who have invented technology, defined products, launched products and sold products. Faisal Nisar and David Andrews are key to realizing that vision."
"As IdentityMind scales to both drive and meet market demand, we need leaders who can define and execute the strategies that will take us to that next level," said Jose Caldera, Chief Products and Marketing Officer. "Faisal and David have been key components of IdentityMind's success and their teams' successes. I am excited to have them on my team."
Faisal Nisar is an experienced product leader with a strong financial services and enterprise technology background. He is an industry expert on financial crimes, payments and regulatory compliance. Prior to IdentityMind, Faisal was Director of Product Management at D+H where he lead the cross-border payments products. Before D+H, Faisal held product leadership positions at Fiserv managing Online Account Opening and Transfers (A2A- Account to Account and P2P - Person to Person) products. Faisal holds a BS in Computer Engineering from California State University Chico.
David Andrews has been marketing B2B software for more than 20 years. He started his career in the traditional banking space, later moving to e-commerce, payments and mobile money. He has marketed products for a variety of leading Silicon Valley companies including Intuit, BroadVision, Twilio, and, most recently, IdentityMind. David earned his undergraduate degree at Stanford and his MBA at UC Berkeley.
About IdentityMind
IdentityMind, creator of Trusted Digital Identities (TDIs), offers a SaaS platform for online risk management and compliance automation. We help companies reduce client onboarding fraud and transaction fraud, and improve AML, sanctions screening, and KYC. The IdentityMind platform continuously builds, validates and risk scores digital identities through eDNA™ technology to ensure global business safety and compliance from customer onboarding and throughout the customer lifecycle. We securely track the entities involved in each transaction (e.g. consumers, merchants, cardholders, payment wallets, alternative payment methods) to build payment reputations, and allow companies to identify and reduce potential fraud, evaluate merchant account applications, onboard accounts, enable identity verification services, and identify potential money laundering. For more information, visit IdentityMind on Web, Twitter, LinkedIn, Facebook, Instagram, Blog, and Google My Business.
Share article on social media or email: