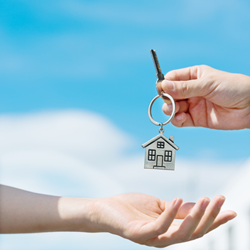 Three year deadline for retroactive application. No deadline for prospective application.
HUNTINGTON BEACH, Calif. (PRWEB) May 30, 2019
Proposition 13 limits increases in the property tax base. On death the property tax base of inherited real property in California increases to fair market value with some exemptions. One exemption is inherited real property by a parent or child. The parent to child exemption must be timely claimed as explained in this Tip Sheet by Deed and Record.
In California the assessor's office in each county is responsible for the collection of property taxes. The State wide Assessor's hand book states the date for reappraising real property is the date of death for wills, trusts and intestate succession. This is regardless of the date the heir actually receives the property.
Often there are years in delays from date of death to distribution of real property. The causes can be as simple as the court's backlog in probate administration or a trustee's difficulty in gathering the assets and paying off creditors prior to distribution. It may take time to determine who will receive the real property.
Fortunately, California has a pretty liberal deadline for the timely filing of a parent to child claim for exclusion. The deadline is different for retroactive application and prospective application. For retroactive application, or in other words to go back to the date of death, the claim must be filed within three years or if three years has passed, six months after the date of mailing of a notice of supplemental or escape assessment.
Even if the child waited over three years and ignored the notice of supplemental or escaped assessment, the child still can obtain prospective relief. Property tax for years prior to the filing will be at the current market value. But going forward after the claim is filed, the child's property tax base will be the parent's property tax base as of date of death.
There is one parent to child transfer that is not protected. The parent-child exclusion applies only to a transfer of real property and does not include any legal entity interest. If the parent's real property was owned by a business entity such as limited liability company, the real property will be appraised at fair market value as of date of death and the property tax base will become that appraised value.
A deceased parent's property tax base transfers to a child. The transfer is not automatic. A claim for parent to child exclusion must be filed with the county assessor's office. For retroactive relief the claim must be filed within three years from date of death or six months after notice of supplemental or escape assessment, whichever is longer. Prospective relief is available at anytime the claim is filed.
This press release was authored by Mark W. Bidwell, an attorney licenses in California. Office is at 4952 Warner, Suite 235, Huntington Beach, California 92649. Telephone is 714-846-2888. Website is http://www.DeedAndRecord.com.
Share article on social media or email: