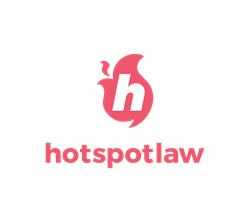 Hotspot Law makes connecting to an attorney free, fast and simple
NEW YORK (PRWEB) February 26, 2019
Hotspot Law, a new legal technology platform that allows for real-time, free phone consultation booking between consumers and attorneys, has launched its web and mobile app service in the New York City area.
Hotspot Law was designed to provide free and simple access to justice for everyone. Consumers can quickly compare local attorney profiles, read verified user reviews, and schedule a free phone consultation with an attorney of their choosing - anytime, anywhere. Attorneys can also take advantage of a free attorney app and web service to set their consultation availability and connect with clients on the go.
"Building better access to justice is the goal that we've undertaken here at Hotspot Law," said founder and CEO Felix Shipkevich. "The process to retain an attorney can take time, and this is time many people can't afford to waste. Hotspot Law makes connecting to an attorney free, fast and simple."
For a limited time, NYC attorneys can sign up for a free attorney profile and receive unlimited phone consultations with prospective clients for six months.
Hotspot Law allows attorneys to streamline their lead intake process with the flexibility to speak to potential clients on their own time.
"This is a win-win for both consumers and attorneys," said Head of Marketing Jason Mongiello. "Our platform provides a secure and private connection at a time that works for both parties."
After the initial New York launch, Hotspot Law plans to offer its attorney booking platform nationwide.
About Hotspot Law:
Hotspot Law is a legal technology platform that makes it easy to connect consumers and attorneys. Through dedicated market research and an eye towards convenience of use, Hotspot Law strives to provide justice for everyone. Hotspot Law was started in 2017 and launched in 2019. The company is headquartered out of Brooklyn, NY.
For media inquires, please contact:
Michael Millington
Lamil Media, Inc.
E: mmillington(at)lamilmedia.com
T: 212-592-0300
Share article on social media or email: