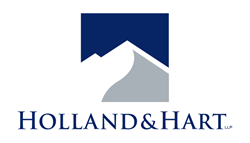 We created the Office of Innovation, with dedicated resources and personnel, to optimize transformative technologies and practices, and to accelerate the productization of integrated solutions to meet clients' needs clients in the rapidly-changing legal industry
DENVER, Colorado (PRWEB) December 04, 2017
Holland & Hart LLP is pleased to announce that Duc Chu has joined the firm as Technology Innovation Officer. Together with Paul Ward, Client Innovation Officer, Chu will co-lead the firm's new Office of Innovation.
With more than 20 years' experience leading technology teams to drive strategic innovation, Duc has managed mission-critical service delivery functions for global organizations. As Vice President of Information Technology of First Data Corp., Duc collaborated with global business and technology teams to implement innovative technology that reduced costs and increased utilization.
"We created the Office of Innovation, with dedicated resources and personnel, to optimize transformative technologies and practices, and to accelerate the productization of integrated solutions to meet clients' needs clients in the rapidly-changing legal industry," said Liz Sharrer, firm Chair. "Duc is an experienced IT leader with proven expertise leveraging technology and innovation. While the firm has already created a number of market-leading technological solutions for clients, we know Duc will build on those successes and take us to the next level in support of the firm's future business strategy. He also brings industry-leading privacy and data security expertise, a critical priority for the firm, that will be a huge assets to the firm's clients," added Sharrer.
"With both a client-facing leader and a technology leader, the Office of Innovation is well positioned to capitalize on the firm's existing innovative offerings and competitively position the firm to serve our clients' needs," said Paul Ward, Client Innovation Officer. "I am proud to partner with Duc to create disruptive offerings that will reinvent the business of law," added Ward.
About Holland & Hart
Celebrating the 70th anniversary of its founding in 1947, Holland & Hart is a full-service law firm that today has approximately 475 lawyers across eight states and in Washington, D.C. delivering integrated legal solutions to regional, national, and international clients of all sizes in a diverse range of industries. For more information, visit http://www.hollandhart.com or on Twitter: @HollandHart.
Share article on social media or email: