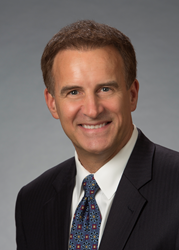 Holcomb Law, P.C. is an experienced Hampton Roads law firm that prides itself in prioritizing the client first.
Virginia Beach, VA (PRWEB) September 28, 2017
Holcomb Law, P.C. has recently opened a new law office location south of the Virginia Peninsula in Virginia Beach, VA. The law firm now has four offices across the Hampton Roads metro area: Yorktown, Newport News, Hampton, and the latest office in Virginia Beach.
Holcomb Law, P.C. is an experienced Hampton Roads law firm that prides itself in prioritizing the client first by offering the information they need - up front, and before charging them at all. Their website is full of free answers to the questions clients are asking right now, mostly in the form of downloadable books and articles.
The team at Holcomb Law, P.C. focuses it's practice on Virginia family law including custody, divorce and mediation, but has also been successful helping their clients with both criminal defense and personal injury cases. With this new location, Holcomb Law aims to be even more accessible to clients in need of legal assistance. The new office address is:
Holcomb Law, P.C.
5267 Greenwich Rd #101
Virginia Beach, VA 23462
(757) 317-1000
Prior to becoming an attorney, Holcomb Law's founder and lead attorney Wayne Holcomb served for 20 years as a U.S. Navy pilot and legal officer. He earned his Bachelor of Arts Degree from Oral Roberts University in Oklahoma, then earned his Master of Business Administration Degree in Norfolk at Old Dominion University while serving on active duty. He became a state-certified mediator in both general/business mediation and family mediation, and then enrolled at Regent University School of Law in Virginia Beach upon retiring from military service. He worked as an associate attorney at a prestigious law firm in Virginia Beach before establishing Holcomb Law in 2010.
Holcomb was awarded the People's Choice Award for both Criminal Defense and Family Law by the Daily Press, the Client Satisfaction Award by the American Institute of Family Law Attorneys, and was named among the Top 100 Premier Attorneys by the American Academy of Trial Attorneys. Holcomb was also recently named a Rising Star by Super Lawyers, and was selected as one of the winners of Avvo.com's Clients' Choice Award for Family Law, Criminal Defense, DUI & DWI, and Personal Injury.
He is a member of several professional organizations, including the American Academy of Trial Lawyers, the Virginia Trial Lawyers Association, the Virginia Association of Criminal Defense Lawyers, Trial Masters, and the criminal and family sections of the Virginia State Bar.
For more information visit http://attorneyholcomb.com/locations/virginia-beach/ or call (757) 317-1000.
Share article on social media or email: