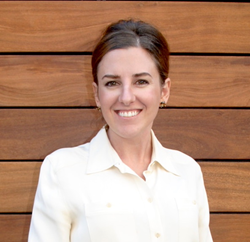 Hire an Esquire has done a phenomenal job channeling the contingent legal workforce through a powerful technology platform. Whether it's managing gaps, executing on projects, or optimizing departments, taking this role helps solve these problems for my clients
(PRWEB) October 23, 2017
Hire an Esquire is proud to announce that business and strategy leader Amy Hrehovcik has joined the team as Director of Sales and will be leading the New York office.
Amy Hrehovcik joined Hire an Esquire after years of focusing her strategic and innovative mindset on improving law firms and legal technology companies. Most recently, Amy founded Ailey Advisors, a consulting firm that crafted pragmatic and original solutions for law firms of all sizes, from small firms to the Am Law 200. Amy also consulted legal technology companies; her first client, Lex Machina, was successfully acquired by Lexis Nexis in December 2015. Amy was previously the Chief of Customer Value at Viewabill, a legal technology company acquired by Mitratech in March 2016. Amy began her career at Thomson Reuters where she helped hundreds of law firms design workflows around actionable metrics.
Hire an Esquire CEO, Julia Shapiro, believes that Amy has "a deep understanding of our clients from her many years of experience developing strategic solutions for legal industry clients." Shapiro is "thrilled to have her join Hire an Esquire as Director of Sales where she will bring her unique insight and experience to our team and our clients."
Hire an Esquire has been rapidly growing as an industry leader in technology-enabled on demand enterprise legal staffing and now connects clients with over 7,500 vetted legal professionals on its curated platform, including attorneys, paralegals, and support staff. Upon adding growing numbers of the AMLaw 200 and Fortune 500 to its client roster, Hire an Esquire announced an investment from Nextlaw Labs, the venture arm of Dentons, the world's largest law firm.
Hrehovcik says that "one big issue facing suppliers of legal services is resourcing. How to be more strategic with our human capital? Who truly is the lowest cost resource? Hire an Esquire allows me to ask these questions with clients. And the company has done a phenomenal job channeling the contingent legal workforce through a powerful technology platform. Whether it's managing gaps, executing on projects, or optimizing departments, taking this role helps solve these problems for my clients."
The Hire an Esquire leadership team looks forward to bringing Amy's capabilities to the company's current exciting chapter of growth and industry adoption.
Share article on social media or email: