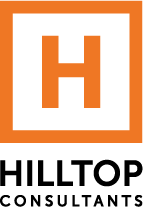 "Overnight we went from a highly regarded Philadelphia network integrator to part of a nationally recognized leader in law firm and knowledge worker support." -John Miller, President, LANsultants
WASHINGTON, D.C. (PRWEB) October 01, 2018
Hilltop Consultants, Inc., announced that it has acquired the assets of LANsultants, a Philadelphia-based Managed IT Services firm. The acquisition will further expand Hilltop Consultant's presence to now include the Philadelphia area.
For over a decade, Hilltop Consultants has been a leading Managed IT Services Provider for law firms. The LANsultants acquisition allows Hilltop to expand their legal-focused client base while gaining knowledge from the 20+ years' experience of the LANsultants staff, who will now join the growing Hilltop team. Hilltop Consultants remains confident in its ability to offer enterprise-level solutions while delivering exceptional value in the small to mid-sized law firm segment.
"I am excited about the LANsultants team joining our Hilltop Consultants family," said Jim Turner, CEO of Hilltop Consultants. "Their engineers bring over 275 combined years of law firm technology experience to the table. They also have great relationships within the Philadelphia legal community."
"Joining Hilltop is a force multiplier. Broadening, deepening, and expanding the services we are able to provide our clients while maintaining local and personal service," states John Miller, President of LANsultants. "We can now call on a team of 100 technology experts with specialists in security, managed services, and IT project management to improve the level of service we provide. Overnight we went from a highly regarded Philadelphia network integrator to part of a nationally recognized leader in law firm and knowledge worker support."
Both companies specialize in providing decades of experience assisting clients in the legal space. Joining forces sees Hilltop expand its expertise in legal-specific IT consulting while bringing a true 24x7 US-staffed IT Help Desk to a growing list of new clients.
About Hilltop Consultants
Hilltop Consultants, Inc. (2003) is a leading Managed IT Services Provider and Technology Consulting Firm for law firms and the legal community, trade associations, and small- to medium-sized businesses nationwide.
With IT consulting, strategy and management at its core, and technology-focused business strategy as part of our many differentiators – Hilltop helps its clients increase efficiency, productivity, and drive business innovation by helping them make smarter decisions and investments in IT.
Located in the heart of Washington, D.C., Hilltop is recognized as a leading global Managed IT Services Provider (MSPMentor), and has been ranked within the top 3 "Best IT Outsourcing Provider" by the Best of LegalTimes Reader Rankings, published by The National Law Journal in 2015, 2016 and 2018, and voted "Best of Corporate Counsel – IT Sourcing" in 2017 (ALM/Law.com).
Share article on social media or email: