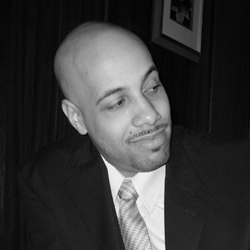 The expansion of the infrastructure group allows Helient to be the one-stop-shop our customers have asked for.
PHILADELPHIA (PRWEB) February 01, 2019
Helient Systems is pleased to announce the major expansion of the company's network engineering practice delivering enhanced infrastructure solutions incorporating security and access control, advanced routing and switching, software defined networking and related next generation technologies. At the same time, Helient is excited to announce that Robinson Roca has joined the company to direct and grow the expanded practice as the team's leader.
"Helient prides itself on providing a full range of solutions for our clients", Steve Hatch, Chief Executive Officer said. "This expansion of the infrastructure group allows Helient to be the one-stop-shop our customers have asked for. We are especially thrilled that Robinson is joining our team. Many of us have worked together with Robinson for many years throughout our careers. Robinson brings industry-leading expertise together with strong consulting skills, ingredients Helient is well known for."
"I discovered my passion and overall awe for Network Engineering in 1998." Robinson said. "Working with Helient will allow me to leverage my experience to ensure that our network solutions and offerings meet our client's budgetary needs, satisfy their ROI requirements and ensures our philosophy of 100% client satisfaction."
Robinson's background is in Cisco LAN/WAN networking including vendor agnostic environments. His expertise includes switching, routing, network security (Firewalls, IPS/IDS, VPN authentication - TrustSec, MACsec, ISE, etc.), wireless and WAN acceleration. He holds certifications with Cisco Meraki CMNA, CCNA, CCNP, CCNA Wireless, CCNA Security, Comp TIA Network+ and was recently named as a Cisco Champion in 2019. He attended the University at Albany and the New York Institute of Technology where he had a major in Technology.
About Helient Systems
Helient is a high-end consultancy specializing in legal technology and law firm computing providing innovative and future-focused technology solutions that allow customers to maximize productivity, improve responsiveness and deliver outstanding value. The professionals that comprise Helient Systems have designed, consulted and managed legal computing environments for more than 25 years across dozens of leading AmLaw 100 & 200 firms as owners and knowledge leaders. Helient was formed to bring together the top industry talent who specialize in legal technology and the latest desktop and application virtualization solutions. For more information, contact Steve at shatch@helient.com.
Share article on social media or email: