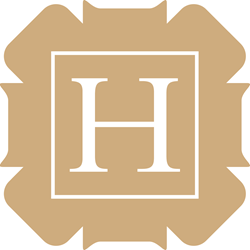 VENTURA, Calif. (PRWEB) March 25, 2019
Harris Personal Injury Lawyers, Inc. filed a complaint August 28, 2018 in Ventura County Superior Court against Wyndham Hotel Group, LLC and Wyndham Garden Ventura Pierpont Inn. The complaint is filed under case number: 56-2018-00516681-CU-PO-VTA.
The complaint alleged, on February 25, 2017, Judy Winsor, was seated near the restaurant Gate, owned and managed by the hotel, and as she stood up bracing her hand on the Gate, the latch on the Gate failed which caused her to fall down a flight of stairs resulting multiple neck fractures. The suit alleges the restaurant owned and/or controlled and/or maintained a dangerous Gate, located at the entrance of the hotel, which created a dangerous and unsafe condition.
The suit alleges, Defendants negligently maintained their property and failed to keep their property safe for guests, more specifically: (1) failing to properly maintain the hotel and/or the gate; (2) failing to properly inspect the Hotel and/or the Gate; and (3) Defendants created the dangerous condition which caused Judy Winsor's injuries.
Furthermore, the suit alleges, at the time of the Judy Winsor's injury, Defendants knew or should have known that the Gate was not safe and constituted a dangerous condition with an unreasonable risk of harm presented to the persons at the Hotel.
Ms. Winsor is represented by managing attorney, Ryan D. Harris and John Clayton of Harris Personal Injury Lawyers, Inc., a leading personal injury law firm with offices throughout California.
The attorneys at Harris Personal Injury Lawyers, Inc. represent people who have suffered personal injury or the wrongful deaths of family members in auto accidents, bicycle accidents, slips and falls, dog bites, and other incidents due to the negligence of others.
Superior Court of The State of California – County of Ventura
Share article on social media or email: