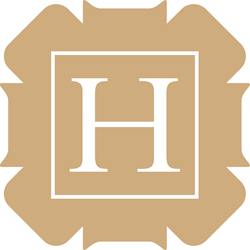 SAN FRANCISCO (PRWEB) February 28, 2019
Harris Personal Injury Lawyers, Inc. filed a complaint September 11, 2018 in San Francisco County Superior Court against the City of San Francisco, the San Francisco Municipal Transportation Agency, the California Department of Transportation, the State of California, and Does 1-10 (names and capacities unknown). The complaint filed under case number: CGC-18-569636.
Per the complaint, March 5, 2018, plaintiff Mark Owen McGuire was making a delivery for the DoorDash food delivery service when his bike tire became stuck in a streetcar track at the intersection of 17th and Church Streets, causing him to crash and resulting in a hip injury. The suit alleged the accident occurred because the street was uneven and had crevices, holes, deep and uneven streetcar tracks, and other defects.
The complaint alleged the defendants negligently maintained the premises where the crash happened, resulting in dangerous road surface conditions. At the time of the incident, Mr. McGuire was carrying a heated backpack containing only one food order, which indicates overloading did not contribute to the crash.
The suit alleged the dangerous condition created a reasonably foreseeable risk of the type of injury that occurred, and the premises were dangerous even when used with due care. It also alleged the defendants were aware of the dangerous condition and had enough time to remedy it before the accident. Per the complaint, the streetcar tracks were also negligently signed, positioned, controlled, marked, placed, and maintained.
McGuire is represented by Ryan D. Harris and Cody Christiansen of Harris Personal Injury Lawyers, Inc. McGuire is seeking compensation for the following damages:
All economic damages and losses incurred
All non-economic damages incurred
Emotional distress
All prejudgment interest
Cost of the suit
Such other and further relief the Court deems just and proper
Harris Personal Injury Lawyers, Inc. represents people who have sustained serious injuries or lost family members in preventable accidents. The law firm accepts cases involving bicycle accidents, vehicle collisions, dog bites, slip and falls, and other torts.
Superior Court of the State of California — County of San Francisco
Share article on social media or email: