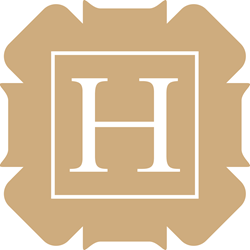 SANTA CLARA COUNTY, Calif. (PRWEB) August 07, 2018
Harris Personal Injury Lawyers, Inc. filed a complaint March 6, 2018 in the Superior Court of The State of California against Suprema, LLC; Jayleaf, LLC; AUW Ventures, LLC; Coteco Distributing Co., Inc.; Levi Jonathan Posadaspayes; Gabrielle Aflague Freedom. The complaint is filed under case number: 18CV324420.
Per the complaint, January 12, 2018, Efrain Barron was killed in an automobile accident near the intersection of State Route 25 and Bolsa Road in unincorporated Santa Clara County. The suit alleges the negligent, wrongful, reckless, tortious, and unlawful driving of Defendants Levi Jonathan Posadaspayes and Gabrielle Aflague Freedom resulted in the wrongful death of Efrain Barron.
Per the complaint, Mr. Posadaspayes was driving a commercial truck at the time of the crash, which is believed to be owned, managed, brokered, and/or leased by his employer. The suit alleged Ms. Freedom was operating her personal vehicle.
The suit was brought on behalf of Maria Guadalupe Sandoval de Barron, the surviving spouse of Efrain Barron, as well as Mr. Barron's son and two daughters who are also plaintiffs in the suit.
The family is represented by attorney Ryan D. Harris and Jordan Johnson. Mr. Harris is the managing attorney and founder of Harris Personal Injury Lawyers, Inc., a leading personal injury law firm with offices throughout California. Mr. Johnson is a litigation lawyer in the law firm's San Jose office.
Per the complaint, Mr. Barron's surviving family members are pursuing compensation for the following damages:
Destroyed or damaged clothing and other personal items belonging to the decedent;
The decedent's medical expenses for emergency treatment;
Loss of love, society, companionship, comfort, affection, protection, services and financial support from the decedent;
Funeral, burial, and other out-of-pocket expenses;
Lost income and other financial support;
Costs of the lawsuit; and
Prejudgment interest.
Harris Personal Injury Lawyers, Inc. represents people who have been injured or lost loved ones in truck accidents, car accidents, dog bites, and other incidents due to the negligence of others.
Superior Court of The State of California – County of Santa Clara
Share article on social media or email: