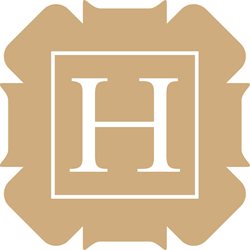 MARTINEZ, Calif. (PRWEB) March 11, 2019
Harris Personal Injury Lawyers, Inc. filed a complaint on January 24, 2018 in United States District Court against Union Pacific Railroad Company, National Passenger Railroad Corporation dba Amtrak, Brian Smith, the City of Martinez, the County of Contra Costa, and Does 1-100 (names and capacities unknown). The complaint filed under case number: 4:18-cv-00522-LB.
Per the complaint, March 28, 2017, plaintiff Barbara Lefiell was standing on a platform near the old Amtrak station by the intersection of Marina Vista Avenue and Ferry Street when she was hit by an Amtrak train. The suit alleged the accident site was negligently designed and maintained and lacked sufficient warning signs and safeguards such as railing and fencing. The complaint further alleged the platform and sidewalk were placed too close to the railroad tracks, and there were no flashing lights, barriers, or other warnings to alert the public about the danger. Furthermore, the complaint alleged the public entities had known about the dangerous condition for several years.
The suit also alleged that Union Pacific Railroad Company, Amtrak, and Does 1-100 failed in their responsibility to maintain the railroad property. The complaint alleged the platform's proximity to the railroad tracks and poor channelization deceived pedestrians into standing too close to the tracks, where they were at risk of being struck. The suit further alleged that defendant Brian Smith failed to operate the train with reasonable care because he did not slow the train or apply the brakes in a timely fashion, which may have prevented the collision or significantly reduced the resulting damages.
Lefiell is seeking compensation for the following damages:
General damages;
Economic damages;
Medical and related expenses;
Lost earnings;
Lost earning capacity;
Costs of the suit;
Prejudgment interest; and
Any further relief the Court deems just and proper.
Lefiell, represented by Ryan D. Harris and Katie McIver of Harris Personal Injury Lawyers, Inc., is also seeking punitive damages against Union Pacific, Amtrak, and Brian Smith for recklessly, negligently, and with conscious disregard refusing to take measures to remedy the dangerous condition and prevent the injury that occurred despite having sufficient notice of the dangerous condition.
Harris Personal Injury Lawyers, Inc. provides legal representation to people who have suffered injuries or lost loved ones due to the negligence of others. The law firm handles a variety of tort claims filed against individuals, corporations, and government entities.
United States District Court, Northern District of California
Share article on social media or email: