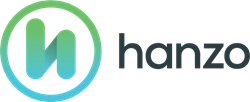 A core part of the Hanzo roadmap includes continual innovation to take eDiscovery and Compliance from reactive to proactive. As we found in the survey, technology is changing rapidly, and eventually, human beings alone won't be enough to sufficiently address the amount of data within these platforms
NEW YORK (PRWEB) October 17, 2017
Hanzo, the world leader in legally defensible capture, preservation and analysis of web and social media content, has announced the release date of its annual enterprise collaboration growth survey. The 20-page report, entitled The Hanzo 2017 Annual Report: Collaborative Platform Growth, will be released on November 1st and features executive insights from General Counsel, eDiscovery and Compliance executives within Fortune 500 companies in the use of Sharepoint, Slack, Confluence, Jira, Quip and more. The report analyzes the current state of workplace collaboration and provides predictions for the future of team messaging within enterprises.
Attendees of Hanzo's upcoming webinar, The State of Enterprise Collaboration: 2017 Executive Survey Results, will be among the first to receive insights from the full report. The webinar will take place on October 31 at 11am EST. Compliance and eDiscovery experts will address the results of the survey during the webinar, plus provide insight into the future predictions based on this year's results.
One key finding: email for internal communications is out. Fortune 500 companies are using platforms that allow for collaboration in the way that teams function best. As a result, development teams are using platforms that cater to their specific needs, which vary from those in marketing or sales. Hanzo's goal in this report is to analyze the extent to which platforms are being used, so that corporate legal departments can best address the compliance issues that arise from the increased use of these technologies.
"A core part of the Hanzo roadmap includes continual innovation to take eDiscovery and Compliance from reactive to proactive. As we found in the survey, technology is changing rapidly, and eventually, human beings alone won't be enough to sufficiently address the amount of data within these platforms," said Mark Williamson, CTO at Hanzo. "With the intelligence gained from our research, we're able to confidently and even more strategically continue the incorporation of artificial intelligence into our legally-defensible archiving technology."
The report also analyzes content preservation trends for the drivers behind legally defensible captures for the enterprise, including the Bring Your Own Device (BYOD) boom and the increase in telecommuting positions. In addition to Hanzo's results, major consulting firms have provided insightful perspective into the importance of keeping up with the increasing rate of adoption for new collaborative platforms. The full report will be released to the public during the first week of November, following "first-look" access for webinar attendees.
About Hanzo: Hanzo is the world leader and Fortune 1000's most relied-upon solution for AI-driven legally defensible capture, preservation, and analysis of web and social media content. We help eDiscovery, Compliance, Risk and Investigations professionals do their jobs faster and with higher levels of quality.
Hanzo collects anything you can see in a browser. Leading companies in the Banking, Financial Services, Investment Management, Energy, Manufacturing, Telecommunications, Pharmaceuticals, Life Sciences and Government industries trust Hanzo. We are also relied upon by large Technology companies who are often involved with litigation and IP protection.
Share article on social media or email: