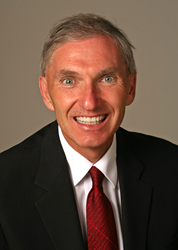 Shootings such as in Parkland, Florida or Sante Fe, Texas could be a transformative, coming of age set of events for Gen Z.
SAINT PAUL, Minn. (PRWEB) May 24, 2018
Hamline University professor David Schultz, noted expert on American politics, published an article in The Hill on May 23, 2018, analyzing the differences in political attitudes between Millennials and Gen Z.    His research suggests that although right now there does not appear to be much difference, the school shootings at Parkland, Florida and Santa Fe, Texas are a potential political coming of age events for Generation Z that could change their views and American politics now and for the next 20 years.
Drawing upon public opinion data from the 2016 General Social Science Survey and the American National Election Studies, Schultz found that two years ago there was little difference in the political attitudes and opinions among those who were Millennials (born 1982-1994) and Gen Z (1995-2010). According to Professor Schultz: "Marketing data suggest consumer preference differences between Millennials and Gen Z. The same may not be the case when it comes to politics. We know that political beliefs often display generational differences in two ways. First, most people develop a fixed set of political opinions that form in their adolescence and which remain for the rest of their life. It is largely a myth that people start off liberal and become more conservative as they age. Second, when these individuals become older they politically engage based on these beliefs."
Schultz's research found back in 2016 that there was little difference between Millennials and Gen Z on a range of issues that included immigration, economic inequality, and guns. Nor was there much difference in how members of these two generations defined themselves in terms of being liberal or conservative. Instead Schultz's research found both generations self-identified themselves as far more liberal than previous generations, including Baby Boomers (1946-1964) and the Silent Generation (1924-1945), the latter being the core generation of the Republican Party.
"Two fascinating trends are occurring with Gen Z," According to Schultz. "One, they will be replacing the Silent Generation over the next few years and their existing political views will dramatically shift American political dialogue on a range of issues, including guns. Two, it is very possible that shootings such as in Parkland, Florida or Sante Fe, Texas could be a transformative, coming of age set of events for Gen Z. In the same way that the Vietnam War or the civil rights movement was a generation-defining event for Baby Boomers, school shootings could be doing the same for a new generation recently eligible to vote. Demographics are not destiny, but generational attitudes are, and the attitudes perhaps being formed by Gen Z now will impact American politics and the gun debate starting now and for the next 20 years.
David Schultz is a professor of political science at Hamline University. He has taught classes on American government for nearly 30 years. He also teaches a class on generational politics. A three-time Fulbright scholar and winner of the Leslie A. Whittington national award for excellence in public affairs teaching, David Schultz is the author and editor of 35 books and 150 articles on American politics and law and is a frequently quoted political analyst in the local, national, and international media.
Share article on social media or email: