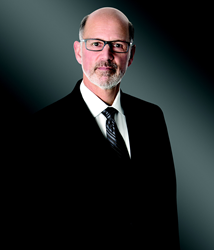 (PRWEB) December 06, 2017
Global law firm Greenberg Traurig, LLP advised the developer of the Six Senses Formosa Bay Resort planned for Rio Grande Do Norte, Brazil. The firm acted as international hospitality counsel, in cooperation with Brazilian law firm Koury Lopes Advogados.
The Formosa Bay Resort is to be managed by Six Senses, which operates resorts worldwide. According to the developer, an entity owned by international businessman Greg Hajdarowicz, the resort will be one of Six Senses's first projects in South America.
"This was a remarkable opportunity to work with one of Poland's most prolific entrepreneurs on a unique ecological resort in an emerging tourist destination," said Jaroslaw Grzesiak, managing partner of the law firm's Warsaw office.
According to published plans, the resort will include 185 villas, 58 of which will include Six Senses residences, to be made available for private ownership. The seven kilometer long coastline on which the resort will be built is owned by the developer.
Greenberg Traurig's team was led by Nelson F. Migdal, co-chair of the firm's global Hospitality Group. The group has internationally recognized experience advising clients on landmark hospitality projects in the region, and beyond. The firm's award-winning Latin American & Iberian Practice brings together a multidisciplinary team of lawyers to help clients identify and capitalize on business opportunities in Latin America and the Caribbean. Migdal, a shareholder in the firm's Washington, D.C. office, was assisted by real estate associates Nicholas Palmer and Michael E. Margolis.
Eric Rosedale, Greenberg Traurig's Head of International Real Estate Practice Development, said: "Greenberg Traurig worked closely with the developer from the inception of the project and tapped into our deep experience in the hospitality sector and Latin America generally."
About Greenberg Traurig's Global Real Estate Practice
Greenberg Traurig's Global Real Estate Practice is a cornerstone of the firm and recognized leader in the industry. The firm's real estate attorneys deliver diversified and comprehensive legal counsel for property acquisition and investment, development, management and leasing, financing, restructuring, and disposition of all asset classes of real estate. The team draws upon the knowledge and experience of more than 400 real estate lawyers from around the world, serving clients from key markets in the United States, Europe, the Middle East, and Latin America. The group's clientele includes a broad range of property developers, lenders, investment managers, private equity funds, REITs, and private owners. The firm's real estate team advises clients on a variety of matters across a broad spectrum of commercial, recreational, and residential real estate, including structured equity and debt and the hybrids.
About Greenberg Traurig's Hospitality Group
Greenberg Traurig's Hospitality Group advises developers, owners and operators of hotel, resort and club properties, as well as governments, private government corporations, governmental and private financial institutions, and financial consultants on virtually all aspects of their involvement in the hospitality industry in the United States, the Americas, and overseas. The firm's multidisciplinary team brings corporate, real estate, tax, and environmental attorneys together with recognized industry leaders experienced in the development and financing of hotel and resort properties, as well as the design and implementation of club and resort membership programs.
About Greenberg Traurig, LLP
Greenberg Traurig, LLP is an international, multi-practice law firm with approximately 2000 attorneys serving clients from 38 offices in the United States, Latin America, Europe, Asia, and the Middle East.
Greenberg Traurig Grzesiak sp.k. was named the 2017 Law Firm of the Year in Poland and the 2016 Law Firm of the Year in Poland - Client Service Award by Chambers and Partners. The Warsaw office of Greenberg Traurig, LLP provides legal services to clients in Central Europe and beyond and consists of 100 lawyers. Team members are regularly recognized as leaders in numerous practice areas. Chambers Global, Chambers Europe, IFLR1000 and EMEA Legal 500 consistently rank them among the top tiers the areas of Corporate/M&A, Capital Markets, Real Estate, Private Equity, Tax, Banking and Finance, Project Finance, Energy, Dispute Resolution and TMT.
Share article on social media or email: