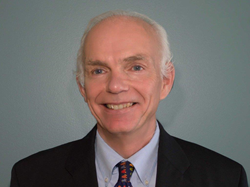 GIM's Small Cap Core Growth strategy combines the firm's portfolio management talent directly through a multi-sleeve-managed portfolio.
WALTHAM, Mass. (PRWEB) September 13, 2018
Granahan Investment Management, Inc. ("GIM"), an independent investment advisor focused on small cap equity portfolios, is pleased to announce additions to its team, as its flagship Small Cap Core Growth strategy hits its 25-Year record outperforming its small cap benchmark by 4.8% annually.
Gary Hatton, co-founder and Chief Investment Officer, comments: "While performance is strong across the firm, each portfolio manager's emphasis varies, as do the holdings and performance drivers for each strategy. GIM's Small Cap Core Growth strategy combines the firm's portfolio management talent directly through a multi-sleeve-managed portfolio, and the product has proven to perform well for clients over its 25-year history."
GIM's CEO and co-founder, Jane White, adds: "We are proud of the results we have delivered for our clients, and the 25-year record of our flagship Small Cap Core Growth strategy is a validation of the investment discipline we have followed since GIM's founding. Our suite of U.S. small cap offerings, including micro/small and SMID-cap equities, reflects the depth and expertise of an investment team dedicated to the small cap sector."
Over the summer, GIM added two seasoned professionals to its team. In August, Elise O'Connell joined as a senior equity trader. Elise previously worked at Century Capital and LMCG, both Boston-based investment firms, and brings to GIM over 23 years' experience trading in smaller cap stocks.
Well-known proven sales professional, Steve Sexeny, joined GIM in July as a Senior Vice President. Steve is respected throughout the industry and has worked with both large and boutique asset management firms. As a 30-year veteran, Steve has expertise across asset classes and will assist with the firm's business development efforts.
White continues: "GIM's culture attracts proven professionals that can quickly add value for our clients. The talents of Elise and Steve allow us to further support our clients and expand our firm's reach, and we are delighted to welcome them to our team."
GIM manages six distinct growth equity strategies across the micro-small-SMID capitalization range. Portfolios are based on bottom-up stock selection that stems from in-depth fundamental research coupled with a disciplined stock valuation and portfolio allocation methodology. The firm's small cap investment strategies are consistently ranked as top performers, including by Pensions & Investments/Morningstar.
With respect to opportunities in the market, David Rose, GIM's Senior Investment Officer, notes, "U.S.-based Small Cap companies make up the most dynamic growth engine in today's economy. The current pace of change, innovation and disruption, provides an abundance of attractive prospects for the skilled investor, and GIM's small cap offerings capture these opportunities for our clients' portfolios. The disciplined approach our team has developed over decades of investing leads us to high quality companies exhibiting strong growth, and our research-driven process guides us to invest in the stocks of these well-positioned companies when the risk/reward is attractive. We look forward to translating these opportunities into long-term performance for our investors over the years to come."
White concludes, "GIM has never been in a stronger position to provide top quality investment services to investors worldwide. We have the talent in place, attractive product offerings, and the autonomy to ensure we act in the best interests of our clients."
Founded in 1985, Granahan Investment Management, Inc. is a 100% employee-owned investment boutique serving investors around the globe. The Waltham, Massachusetts-based firm works with institutional investors, family offices and wealth platforms, providing quality investment management services in the smaller cap area of the publicly traded markets. GIM strategies are available via separate account, commingled vehicles, and for off-shore investors, our UCITS Fund offerings. The firm has $1.9-billion in assets under management.
Share article on social media or email: