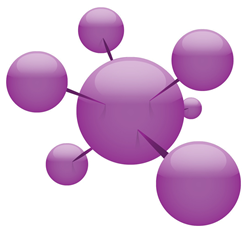 Law firms are focusing more resources to achieve meaningful business results from their social, content, and digital marketing efforts, but there's a real need for a cohesive strategy.
New York, NY (PRWEB) November 08, 2017
Good2bSocial's fourth annual Social Law Firm Index finds that America's top law firms are clearly spending more on their digital marketing and social media efforts — but they still have much to do if they are to extract full value from their marketing dollars.
The Social Law Firm Index measures a law firm's reach and engagement across various social media platforms, the quality of its thought leadership content, and how it optimizes its websites for search engines.
"This year's study is a clear indication that law firms are focusing more resources and budget to achieve meaningful business results from their digital marketing efforts," says Guy Alvarez, CEO of Good2bSocial, a leading digital marketing agency. "But the average score for law firms — 60.73 out of 100 — is middling at best, indicating a real need for best practices to be embraced and implemented even at some of the larger players in the legal space."
This year, Good2bSocial doubled the size of its reviews and rankings to include every firm on the Am Law 200, The American Lawyer's list of the highest-grossing firms in the United States. During its first three years, the report focused on the Am Law 100.
The new data shows that many smaller firms are effectively embracing digital marketing — and perform especially well on specific social platforms like LinkedIn. "Though a smaller firm may not have all the resources of a global mega-firm, they can target their resources to create a strong presence on social media," Alvarez says.
The Index ranks all 200 firms based on a score of 0 to 100 that includes several measures of a firm's digital prowess. This year, in addition to reviewing more firms, Good2bSocial added new elements to its proprietary methodology to measure search engine optimization. Firms that have high SEO scores rank higher on search engines and are doing a better job of broadcasting thought leadership content to clients.
This year's top five firms overall demonstrated the greatest comprehensive adoption, integration and use of digital marketing, social media and thought leadership content to market and grow their practices.
DLA Piper retains its lead in the rankings, with a near-perfect score of 98.4. Latham & Watkins, last year's no. 2 firm, is at no. 3. Baker & McKenzie, White & Case and McDermott Will & Emery all jumped into the top five.
The firms topping our list are:
1. DLA Piper (Good2bSocial Score: 98.4)
2. Baker & McKenzie (Good2bSocial Score: 97.1)
3. Latham & Watkins (Good2bSocial Score: 90.8)
4. White & Case (Good2bSocial Score: 87.8)
5. McDermott Will & Emery (Good2bSocial Score: 87.6)
Other key findings of the 2017 Social Law Firm Index include:
A correlation between social media success and business development: The best-performing firms demonstrate a consistent strategy towards client and prospect outreach. They continually produce educational, relevant content to raise awareness of their services and demonstrate their attorney's knowledge and experience.
Attorneys are embracing thought leadership: Attorneys are active in generating content that anticipates the problems and issues their target audience is facing.
Multiple channels, one message: The top firms in our study develop content for all their social media channels following a clear and consistent strategy that recognizes the uniqueness of each medium.
Firm size doesn't always matter: As we previously noted, some smaller firms are performing better on social platforms than larger competitors. A firm's size does not always correlate to the effectiveness or impact of its marketing.
About Good2bSocial:
Good2bSocial (good2bsocial.com)is a New York-based agency whose mission is to help lawyers understand and leverage the power of digital marketing, content, and social media, using unmatched experience and the latest technology and techniques to power measurable marketing and business development strategies. Good2bSocial offers a full suite of digital marketing services for law firms and companies in the legal industry, including social media management, high-impact content strategy and production, email marketing, online advertising, video and podcast production, SEO, and marketing automation.
Share article on social media or email: