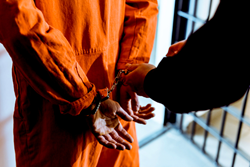 WILMINGTON, Del. (PRWEB) September 14, 2018
As of today, there are 2,200,000 adults who are incarcerated in state and federal prisons, as well as country jails, all across the United States. Along with adults who are on probation or out on parole, the number of offenders passes the 6,000,000 mark. Many inmates within the correctional system get moved around from one place to another, which makes it difficult to locate their whereabouts.
To help users find an inmate, as well as the criminal history of past and current inmates, GoLookUp has launched an advanced and nationwide Inmate Search service.
Locating Inmates in an Easy and Quick Way
Finding a single inmate in a population of over 2 million inmates can be very difficult when conducting a search through public records. If one wishes to search for an inmate in a certain state, he will have to file a request with the criminal justice officials within that state, fill out forms, pay the proper fees and wait for several days to get an answer.
To make the inmate search process quicker and more efficient, GoLookUp provides its users with an advanced search service. To get information about a certain inmate, GoLookUp users simply need to provide the name of the person in question.
The advanced search engine on the website scans millions of public records to find said inmate, and provides a full background check on him/or her. The information on the report includes the criminal history and mugshots of the inmate in question, as well as their arrest records, criminal records, current location, etc.
GoLookUp also helps locate past inmates with a name-based true people search service, a reverse phone number search, a reverse address lookup, and even a reverse email search service and an unclaimed money search.
Locating and contacting inmates for whatever reason it may be can be very difficult and time consuming when using traditional methods. To make the inmate search process easier, GoLookUp provides its users with a quick and efficient search service they can use at any time to locate an inmate they need to find.
Share article on social media or email: