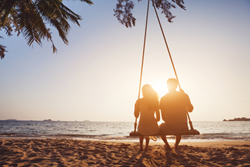 WILMINGTON, Del. (PRWEB) November 09, 2018
Relationship advice has helped people fix their relationships, and many rely on this kind of advice to help them in times of need. To help both singles and couples improve their love life, GoLookUp has launched a Relationship tool filled with professional advice for every person.
How to Catch a Cheater and Other Relationship Tips on GoLookUp
The dating world is full of people who struggle fighting their mate, and also with couples who need help in difficult situations. The best way to solve such problems is by turning to professionals who can help solve the problems by using tools that have worked time and time again.
GoLookUp has set up an entire section dedicated to relationships and singles. The section includes helpful tools, such as dating tips, tips on how to manage fights successfully, and even a special tool that is designed to help people catch cheaters.
The cheater tool allows people in relationships discover who their partner is speaking with by using a reverse phone lookup. The reverse phone search reveals details about people, such as their criminal records, social media information, marital status and more.
Combined with the relationship advice featured on GoLookUp, the tool for how to catch a cheater can help the website's users heal their relationships and also discover what to do in case of a breakup.
GoLookUp features a number of other helpful services for a variety of needs, such as background checks, police records,warrant searches, sexual offender search, true people search, and much more.
Finding a relationship and managing one are two difficult tasks that every person struggles with at times. To help readers have a better love life, GoLookUp has set up a special relationships tool with advice on various common issues that arise in everyone's life.
Share article on social media or email: