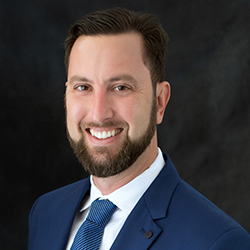 I am proud to join a firm dedicated to protecting the rights of owners, and I look forward to providing such service to owners in South Florida from Ball Janik's Miami office.
MIAMI (PRWEB) July 03, 2019
Gabriel Z. Coelho has joined Ball Janik LLP's Miami office as Special Counsel in the firm's Construction Defect practice group. Mr. Coelho's practice concentrates on representing owners in construction disputes and construction defect matters.
Prior to joining Ball Janik, Mr. Coelho focused his practice in the defense of general contractors in multimillion-dollar construction and construction defect disputes. Gabriel's previous representation of general contractors gives him a unique advantage and perspective in assisting our firm's practice of representing owners in the prosecution of construction claims.
Mr. Coelho was born in Brazil, and is fluent in Portuguese and conversational in Spanish.
Ball Janik LLP is a bi-coastal law firm with offices in Orlando, Florida, Miami, Florida, and Portland, Oregon. For over thirty years, Ball Janik LLP has been providing outstanding legal services in the areas of bankruptcy and creditor rights, commercial litigation, construction and design, construction defect litigation, employment, real estate and land use, insurance recovery for policyholders, and securities litigation.
Ball Janik LLP represents large and small businesses; state, municipal and local governments; associations, owners, and policyholders; schools and universities; and individuals. Ball Janik LLP provides clients an aggressive, skilled, team approach to solve problems and achieve results. Ball Janik LLP has been recognized by Chambers USA, U.S. News & World Report and Best Lawyers®, The Best Lawyers in America©, and Corporate International. Ball Janik LLP's success and integrity have repeatedly made it one of "Oregon's Most Admired Professional Firms," according to the Portland Business Journal's survey results of CEOs throughout the region.
Share article on social media or email: