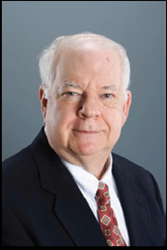 Advising taxpayers of their rights and available alternatives to resolve their IRS tax probolems.
EXTON, Pa. (PRWEB) June 01, 2018
Frank Haarlander, a CPA with the Exton, PA accounting firm of Keystone Financial Solutions, Inc., participated in a panel discussion organized by the Internal Revenue Service at its 17th Annual Eastern PA Working Together Conference held at the Conference Center at Penn State Great Valley on May 23, 2018 in Malvern, PA. The conference is a joint effort of public and private tax professionals and is attended by accountants, CPAs, Enrolled Agents, and attorneys who wish to learn about the most current developments of the Internal Revenue Service and the PA Department of Revenue.
Haarlander, who specializes in resolving IRS tax debt problems for taxpayers, participated on a panel that discussed "IRS Collection Programs, Priorities and Issues." The five panelists consisted of an IRS collection officer, IRS counsel, two CPAs and a tax attorney. Haarlander was invited as a participant to share with the audience his perspective of dealing with the IRS Collections division and to explain the steps his firm takes when a delinquent taxpayer asks for assistance to resolve their IRS tax debts. Since many taxpayers are intimidated by IRS notices and often do not open mail received from the IRS, Haarlander stated that "One of the key steps we take is to obtain a power-of-attorney so that we may obtain and review the IRS transcripts so that we thoroughly understand the taxpayer's situation. This allows us to best advise the taxpayer of their rights and available alternatives to resolve their tax problems."
Haarlander, the co-author of "How to Resolve Your IRS Tax Debt Problems", has been practicing in Exton for 17 years. His company's blog http://www.taxexpertblog.com discusses pertinent tax and business issues and free tax resolution whitepapers can be found at his firm's website, http://www.stopmytaxproblems.com.
Frank Haarlander, CPA, MBA, MS-Tax, is a member of the American Society of Tax Problem Solvers, PA Society of Tax & Accounting Professionals, PA Institute of CPAs, and the National Society of Accountants.
Keystone Financial Solutions, Inc. specializes in providing innovative tax planning, tax preparation, and solving IRS tax problems. The company's web site is http://stopmytaxproblems.com and its telephone number is (610) 594-2601.
For an informative interview, call Frank Haarlander at (610) 594-2601.
Share article on social media or email: