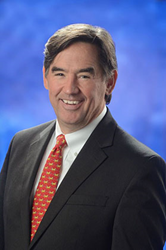 Fewer than 5% of those nominated are selected for the list.
Dallas, Texas (PRWEB) October 16, 2017
Kennedy Law Managing Partner Stephen A. Kennedy has once again been named to the 2017 Super Lawyers list. This prestigious distinction is nothing new for Mr. Kennedy, who has now been named to the list for four consecutive years, and six times in total. We congratulate Mr. Kennedy on this well-deserved honor.
The Super Lawyers list is an annual program which highlights many of the top lawyers in more than 70 areas of practice. This list is compiled by Thompson Reuters, and there are strict qualifications which must be met for inclusion. First, a candidate must be nominated by their peers. Those candidates will then be graded on 12 different indicators of achievement and subjected to peer review. In the end, fewer than 5% of those nominated are selected for the list.
There is tremendous competition to land on this annual list, making it all the more impressive that Mr. Kennedy has done so six times. To stand out against so many well-qualified peers speaks to the quality of Mr. Kennedy's work and the nature of his career as a whole.
Top-Rated Intellectual Property Attorney in Dallas, TX
The career that Stephen A. Kennedy has built in law does not happen overnight. A 1987 graduate of the University of Toledo College of Law, Mr. Kennedy has been building his reputation in this field for 30 years. He's taken many cases to jury in that time, and has won numerous judgments for his clients. A well-rounded lawyer, Mr. Kennedy is able to handle cases in a variety of areas, including copyright cases, trade secrets, Digital Millennium Copyright Act issues, business litigation, and more.
As the Managing Partner of Kennedy Law, Stephen A. Kennedy aims to serve clients in a variety of intellectual property and commercial litigation cases. The aim of the firm is to protect intellectual property. This is a task which has grown more challenging in the digital age. Kennedy Law works hard to protect the interests of their clients while upholding the law at the same time.
In summary, we would like to again congratulate Stephen A. Kennedy on being named once again to the Super Lawyers list. To earn this designation for a fourth year in a row, and a sixth year in total, is a tremendous accomplishment. Thanks to his leadership and experience, Kennedy Law is positioned as a leading intellectual property litigation firm in Dallas, Texas.
Kennedy Law, LLP
1445 Ross Ave. #2750
Dallas, TX 75202
(214) 716-4343
Share article on social media or email: