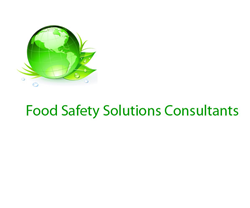 The FSVP remains focused on requiring a written Hazard Analysis. We prepare custom FSVP hazard analysis assessments, training courses, and implementation action plans recognized by the FDA.
BATON ROUGE, La. (PRWEB) June 06, 2019
The Food Safety Solutions Consultants, a leading international food safety consulting company specializing in creating a global culture of food safety, has announced essential verification resources and courses to food brokers, manufactures, distributors and importers, required to comply with the Foreign Supplier Verification Program (FSVP) Rule. The FDA determined the final rule on The Foreign Supplier Verification Program (FSVP), which applies to a majority who import food into the United States from abroad, including domestic facilities and food brokers.
Key Updates
The FDA Food Safety Modernization Act (FSMA) defines the FSVP "Importer" as distinctively separate from the industry standard, "Importer of Record." The definitions and requirements address the parties with a financial interest when it is imported into the U.S. or a consignee may be appointed.
The "Rule" Foreign Supplier Verification Program Rule
According to the FDA, "For each food it imports, an importer would be required to develop, maintain, and follow a Foreign Supplier Verification Program that provides "adequate assurances" its foreign supplier is producing the food in compliance with processes and procedures that provide "at least the same level of public health protection," as FDA's standards for preventive controls and produce safety, if either is applicable. This means the Importer must proactively conduct documented activities such as Hazard Analysis and review of the food safety systems of the foreign suppliers. The food must be verified to be in compliance with United States requirements, such as food safety hazards controls, cGMPs, adulteration and allergen-labeling requirements of the Food Drug and Cosmetic Act (Sections 402 and 403(w), respectively).
Resources For Food Industry Partners
"An important focus is on the requirement for a written Hazard Analysis. All products, ingredients, and raw materials must be included and assessed for whether the foreign supplier's controls provide adequate assurance," said Jennifer Young, Lead Consultant, Food Safety Solutions Consultants. The compliance dates have passed, so it is a higher priority for those affected to have these FSVP plans and implement these requirements. Starting in 2019, import alerts and warning letters will be issued to those entities that have not done so.
Courses Recognized By The FDA
"Our team partners with each client to prepare hazard analysis assessments, training and implementation actions. We help food industry partners, period," said Young. Food Safety Solutions Consultants provides the FSVP training course recognized by the FDA. "Food partners including brokers, importers, exporters, foreign suppliers of food that will be exported to the U.S., independent and company owners who currently buy food from foreign sources, and representatives of foreign governments, will not only benefit from our resources and courses, they will profit from them."
About Food Safety Solutions Consultants
Food Safety Solutions Consultants bring over 20 years of food safety expertise serving the local, national, and International food service sectors. Our expertise and passion to provide superior information, education, and certification enables our customers to become and remain compliant under worldwide standards approved by the Global Food Safety Initiative (GFSI) and those mandated by the Food & Drug Administration (FDA), and the United States Department of Agriculture (USDA). Our remarkable customers consist of food growers, organic producers, manufactures, processors, packagers, distributors, and retailers. Connect with us at http://www.foodsafetysolutionsconsultants.com.
Share article on social media or email: