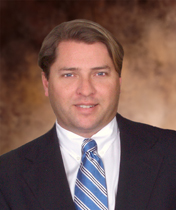 "Workers' compensation laws were designed to protect workers who became injured on the job, providing benefits for lost wages, medical expenses, and death benefits."
TAMPA, Fla. (PRWEB) July 24, 2018
According to the United States Department of Labor, workers in Florida have filed 7,792 workers' compensation claims so far this year. More than 50% of those claims -- 3,967 -- have been denied, according to the Department's Office of Workers' Compensation Programs.
"Workers' compensation laws were designed to protect workers who became injured on the job, providing benefits for lost wages, medical expenses, and death benefits," said Casey K. Carlson, skilled Tampa workers' compensation attorney with Carlson, Meissner, Hart & Hayslett P.A. "Unfortunately, Florida's business-friendly laws often fail our workers, preventing them from receiving the benefits they are legally entitled to."
The state of Florida requires most employers to provide workers' compensation insurance for their employees. The laws also require that the doctor, the medical treatment, and any prescription medicine provided to the employee be provided only by a physician who is authorized under the workers' compensation plan. Employees who are not satisfied with the authorized physician's treatment may file a petition to receive another authorized physician.
"Florida's workers' compensation laws favor employers and insurance companies, instead of providing protection for injured workers," continued Attorney Carlson. "Delays in treatment and benefits are common and – to make matters worse -- Florida does not require employers to keep a job available to an injured worker for when they return to work. Workers who are concerned they are not receiving effective treatment, or whose claim has been denied, should speak to an experienced workers' compensation attorney."
To learn more about your rights under Florida's workers' compensation laws, or if you have been injured on the job, contact the experienced workers' compensation attorneys at Carlson, Meissner, Hart & Hayslett P.A. Located in Clearwater, Florida, the law office of Carlson, Meissner, Hart & Hayslett P.A. has been serving the Tampa Bay area community for more than 47 years. For more information about Carlson, Meissner, Hart & Hayslett P.A., visit the firm website at CarlsonMeissner.com or contact the office directly at 877-728-9653.
Share article on social media or email: