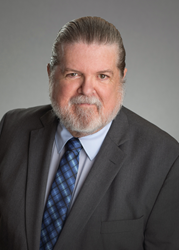 ORLANDO, Fla. (PRWEB) July 31, 2018
The United States Supreme Court recently agreed to review a case (Case No. 17-773) regarding how attorneys' fees are calculated when lawyers win cases for clients seeking Social Security benefits. The petition for review was submitted by attorney Richard A. Culbertson, founder of Culbertson Law Group, P.L.L.C.
According to court documents, the petition requires the Supreme Court to consider whether a statutory cap on attorneys' fees applies only to fees for court representation, as the Sixth, Ninth and Tenth Circuits have held, or if it applies to all fees incurred over the course of arguing a case. These include fees incurred while representing a client before the Social Security Administration, as the Fourth, Fifth and Eleventh Circuits have held.
The case stems from a dispute between attorney Culbertson and a Florida federal judge over the amount of fees owed to Culbertson after he prevailed in four cases involving Social Security claimants. Court documents further state that in each case, the Social Security commissioner denied Culbertson's clients' benefits, and the judge reversed the decisions.
About Culbertson Law Group, P.L.L.C.
The Culbertson Law Group is one of only two firms in Florida that employs two board certified Social Security disability attorneys. The firm focuses on Social Security Law and Supplemental Security Income. For more information, call (407) 894-0888, or visit http://www.richardculbertsonlaw.com.
About the NALA™
The NALA offers small and medium-sized businesses effective ways to reach customers through new media. As a single-agency source, the NALA helps businesses flourish in their local community. The NALA's mission is to promote a business' relevant and newsworthy events and achievements, both online and through traditional media. The information and content in this article are not in conjunction with the views of the NALA. For media inquiries, please call 805.650.6121, ext. 361.
Share article on social media or email: